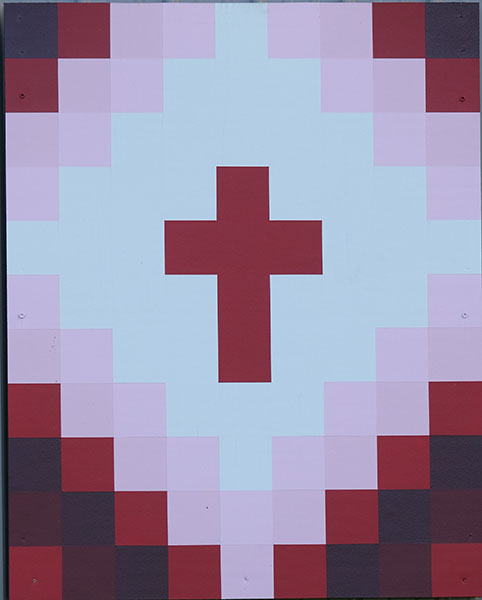 Address:
4422 Lenox New-Lyme Road, Jefferson.
Directions/coordinates:
From Route 11, take Route 46 south to Route 6; turn left to Lenox New-Lyme Road, north to destination.
41.633308,-80.762599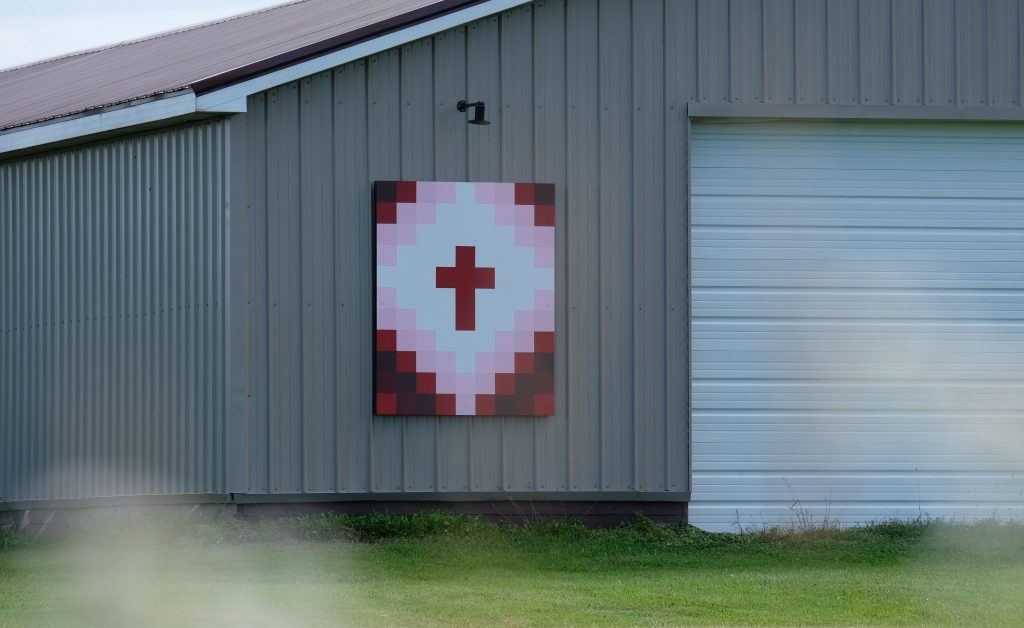 The Quilt:
Located on a building on the grounds of a Christian radio station, the quilt is 4 feet wide and 6 feet tall. Sarah Hubler is the owner.