Location:
Concrete wall at Ashtabula County Fairgrounds, near main entrance, west side of fairgrounds, Jefferson.
Directions:
From Interstate 90, take Route 11 south to the Route 46 exit. Head south on Route 46 and turn right at the McDonalds in Jefferson Village. Fairgrounds will be three blocks ahead.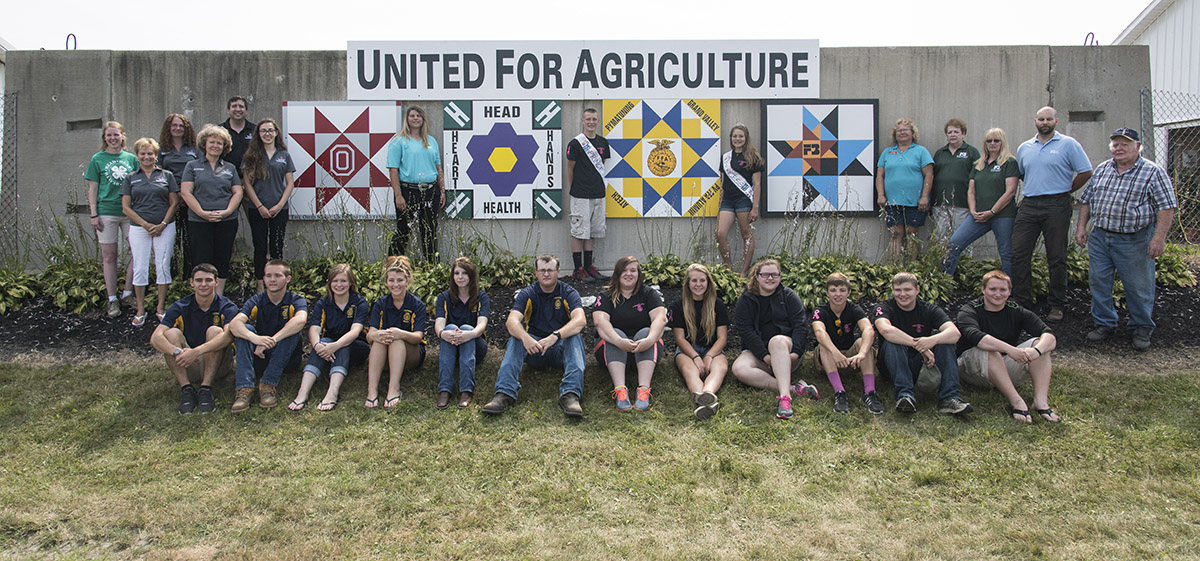 The quilt:
Ohio Star with OSU logo.