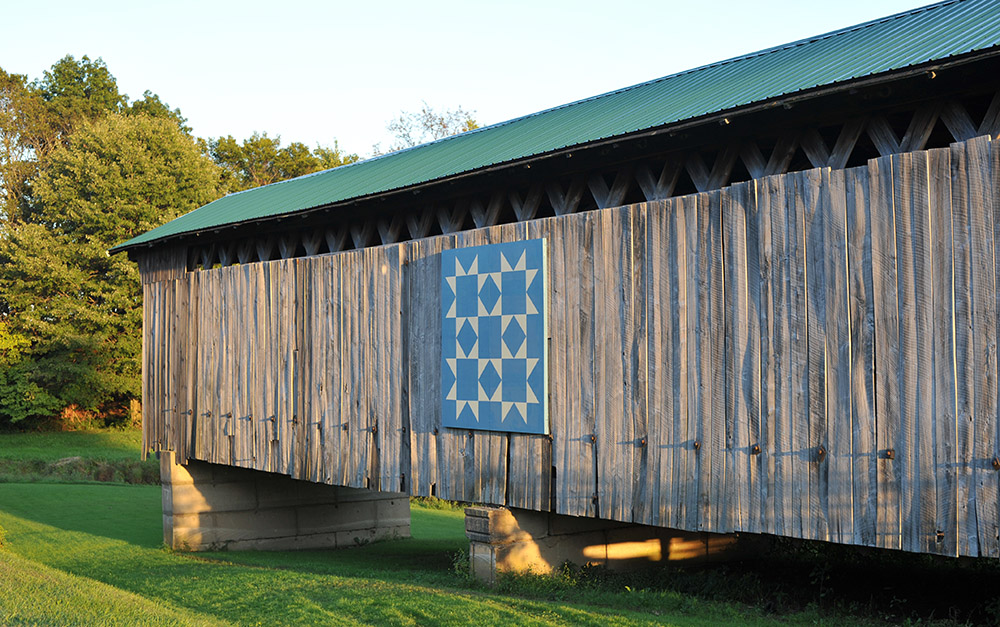 About the quilt & barn
Address:
Graham Road, Pierpont Township
Directions:
From Interstate 90, take the Route 193 exit. Go south on 193 to Denmark Township/ Route 167. Turn left on Route 167 and head west to Stanhope Kelloggsville Road. Turn left (north) on Stanhope-Kelloggsville to Graham Road. Covered bridge is in metroparks on south side of road.
Sponsors:
Ashtabula County Barn Quilt Trail Steering Committee
Artist:
Karen Rose and Kathy McCarty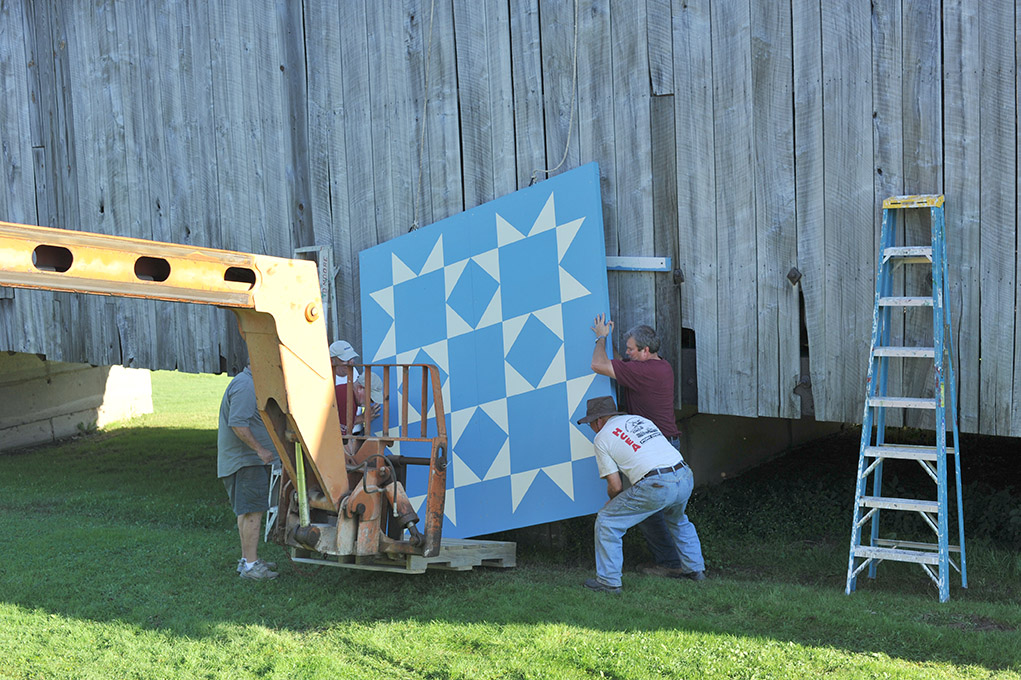 The quilt:
8X 8 feet, Benson's Bridge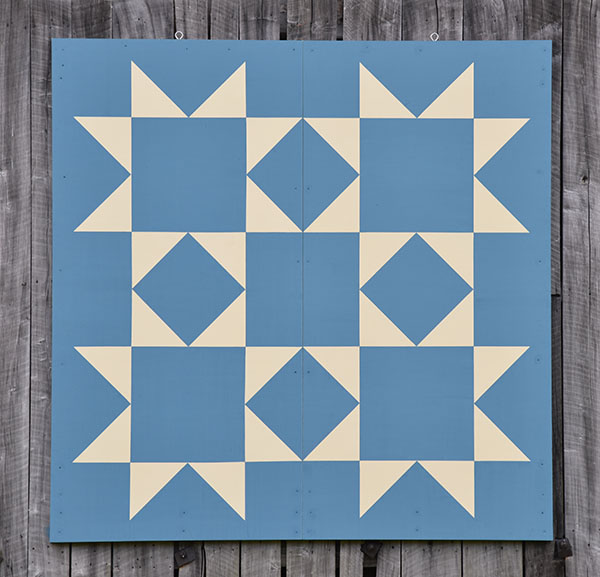 The Bridge:
Graham Road covered bridge was built across the west branch of the Ashtabula River in 1913, after a flood washed out the previous bridge. The bridge that replaced it was itself washed out in that flood and retrieved. Bob Benson, who owns the yellow house to the west of the bridge, and his late wife Helen, in 1971 donated the land for the bridge to be re-located upon when it became necessary to remove the antiquated structure. The quilt was placed in honor of Mr. Benson, his family and grandfather, who helped reassemble the bridge in 1913. Read more on our Graham Road bridge page.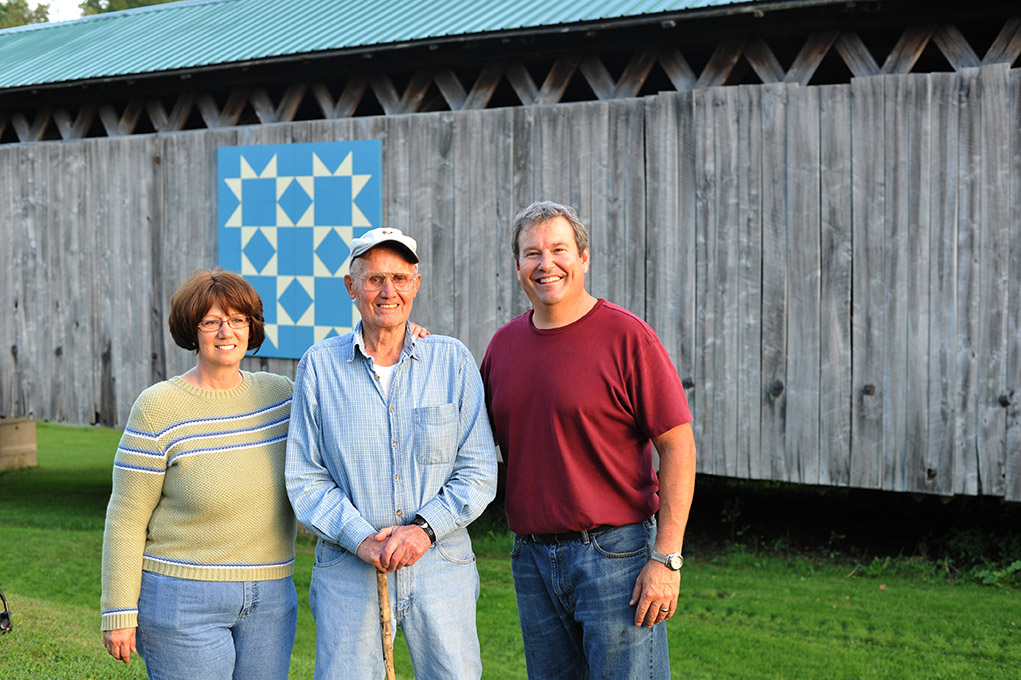 Additional notes:
This was the first barn quilt on an Ashtabula County covered bridge. It was dedicated during the 2014 Covered Bridge Festival.