Address:
2871 Lampson Road, Austinburg, Ohio
Owners:
Ted and Ginny Seifert
Artist:
Chris Angerman, carpentry by Jason Babic
Pattern:
Barn Raising Log Cabin, colors and pattern based upon a quilt made by Emily Cowles, the great-grandmother of Ginny Seifert.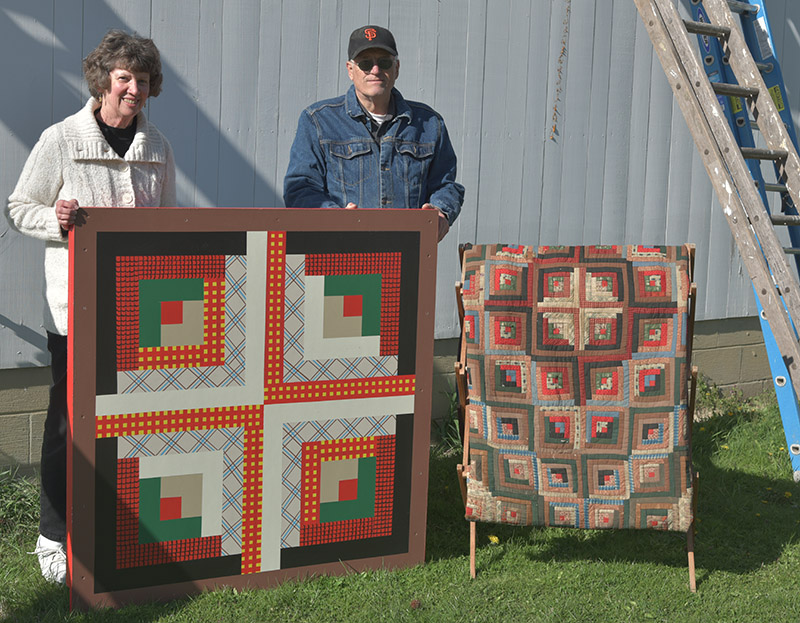 T
he farm:
Ted and Ginny Seifert moved into their Lampson Road house in 1965. The house was built in 1892 by Ginny's great-grandparents, Edward (1849-1894) and Emily (1848-1925) Cowles. It is part of a piece of family-owned land that was first owned by Ginny's g-g-g-grandfather when he brought his family from Connecticut to be the first settled pastor for the Austinburg Congregational Church. The family lived in a log cabin until their house was built in 1815. Ginny grew up in that home, which still stands to the north.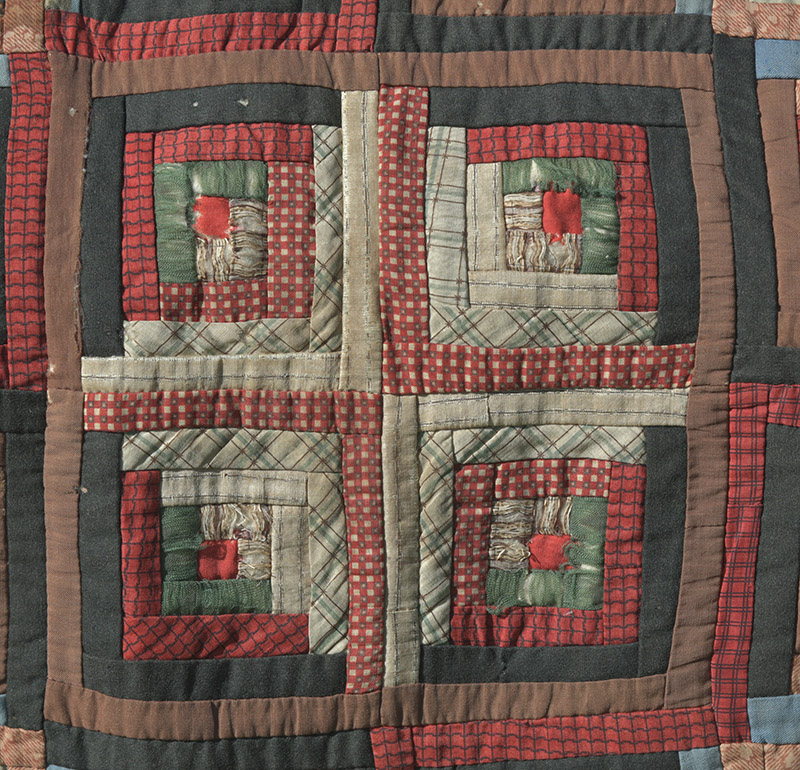 The barn was likely the second barn on this property, the first one having burned. The structure of the barn is original, but has been resided.
When Ginny and Ted moved into the house there were many family things still there, including a log cabin quilt probably made by Ginny's great grandmother, Emily Cowles, wife of Edward, who first lived there. It likely was made for her son, Howard, or daughter, Myra, both who lived in the house for a time. Howard and Arlene Cowles (Ginny's grandparents) were the last ones to live in the house before Ted and Ginny.
Ted and Ginny are very grateful for Chris Angerman for taking all the time to copy the blocks from the original quilt and duplicate it for our barn quilt.