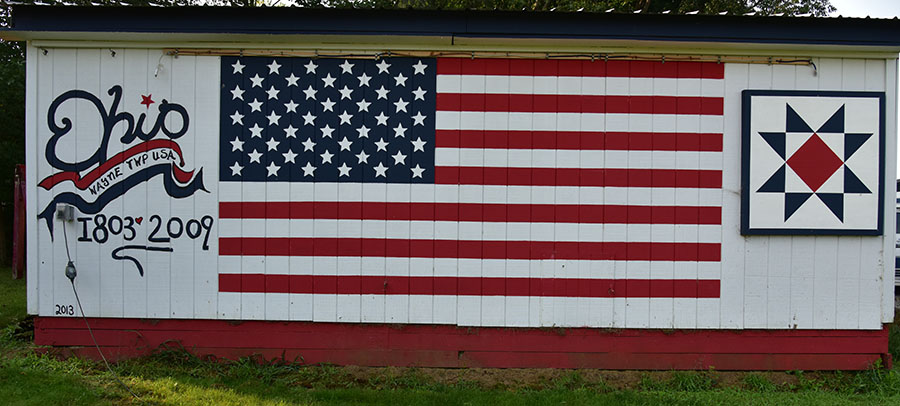 Address:
4424 State Route 322, Williamsfield
Directions:
Route 11 to the Route 322 exit; turn east.
Owners:
Douglas and Dolly Anderson
Artist:
Dolly Anderson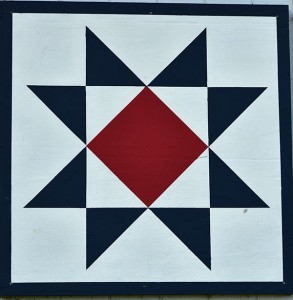 Quilt:
Bicentennial Ohio Star
Narrative:
This Ohio Star barn quilt shares the side of a barn that faces Route 322 and sports a 12-by-8-foot American flag painted on building's surface. The entire side of the building is illuminated at night.
Dolly Anderson, who has lived on the property for a decade, painted the building and barn quilt to honor family members who served their country. Her father was a Marine in World War II and her son is a Marine. Her husband, Doug, served in the British Army.
"That's how most people see it," Dolly Anderson says. "You can't get any more patriotic than me."
At the back of their property and to the west is the Roberts Cemetery, burial site for  veterans from both the Civil and Revolutionary wars. Dolly honors the veterans there and at the Wayne Township cemetery by placing flags on their graves.