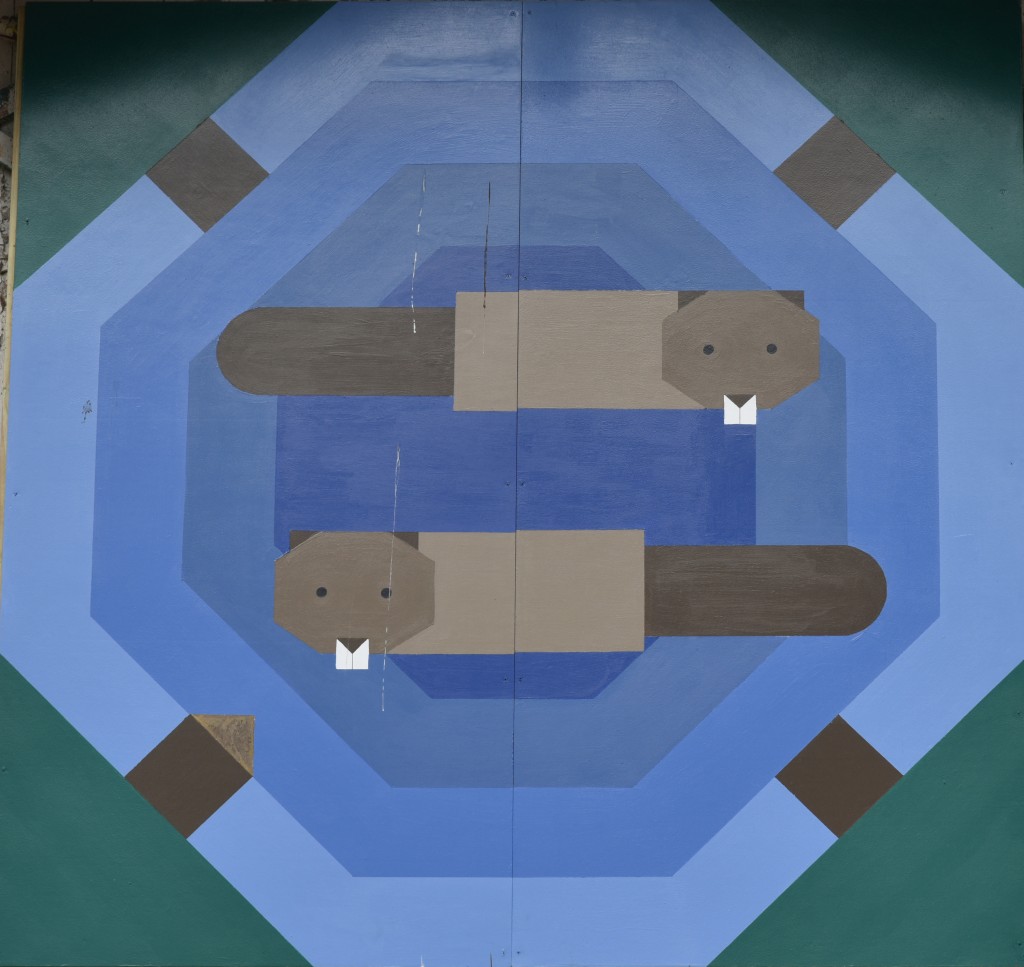 Address:
3567 Footville-Richmond Road, Rock Creek, 44048
Directions:
From Interstate 90, take the Route 45 exit to Rock Creek; turn right at light and proceed to location. The driveway is on the south side of Footville-Richmond Road, just east of the Grand River. Quilt is on east side of the barn. The driveway has a wire across it, but there is sufficient room for a small vehicle to pull off the road.
Quilt size and pattern:
8×8 feet, Busy as a Beaver, an original pattern. Painted by Karen Adair.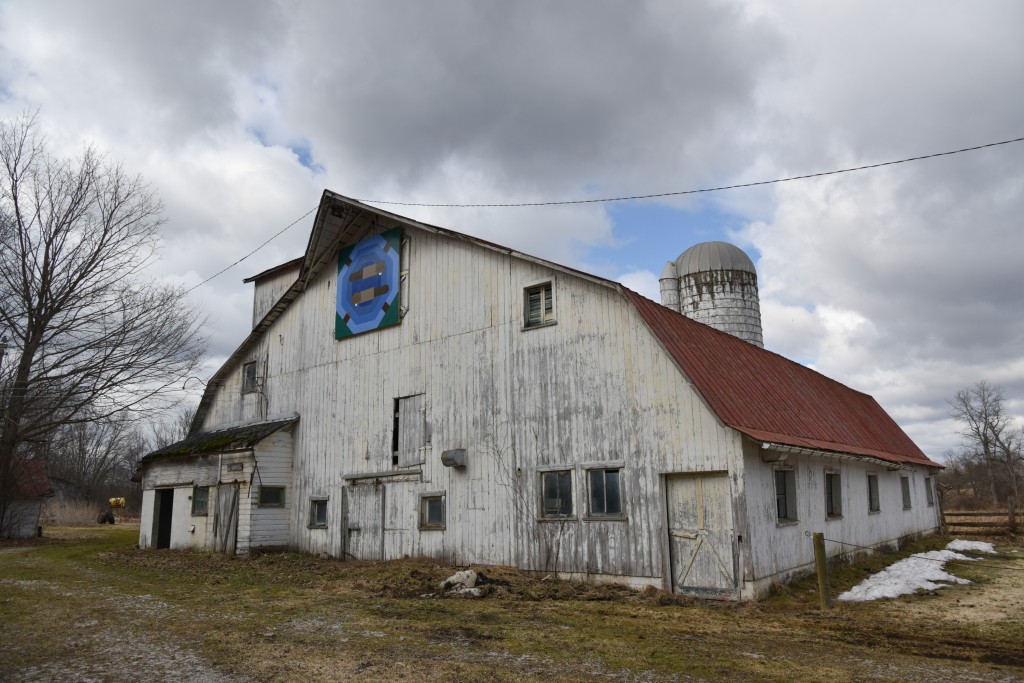 The farm:
This quilt hangs on a former dairy barn that was used by the Heidecker family for decades. The Nature Conservancy purchased the property and leveled the old farmhouse and outbuildings on the farm, but retained the barn for future use.