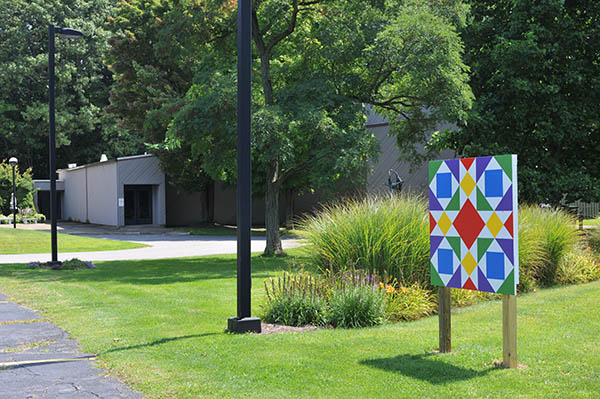 About the quilt & barn
Address:
2928 West 13th St., Ashtabula
Directions:
Route 11 to Lake Road (Route 531). Left to Ashtabula Harbor, across, lift bridge and to top of Bridge Street. At intersection with Lake Avenue, turn left, proceed to West 13th Street on right. Center is about 1 mile on the left.
Sponsors:
Ashtabula Arts Center
Artist:
Meeghan Humphrey, visual arts coordinator, Ashtabula Arts Center

The quilt:
4×4 feet, Joseph's Coat, free standing
The Setting:
This quilt marks the entrance to Straw Hat Theater, a summer theater program of the arts center.