Address
Geneva Township Park
Austin Road and Route 531
Geneva-on-the-Lake
Directions
From Interstate 90, take the Geneva (Route 534) exit north to Route 531 (Lake Road/The Strip). Follow east through the resort town to the township park on Lake Erie.

The Quilt
8×8 Schoolhouse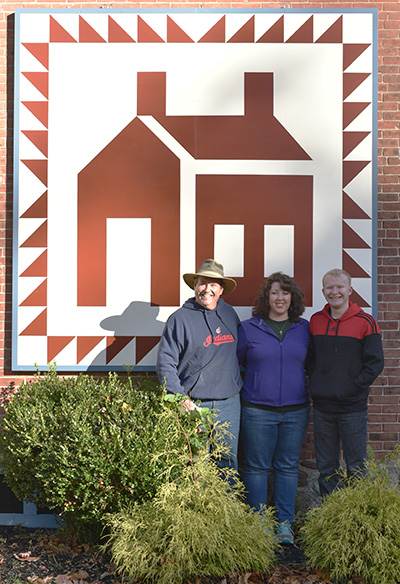 Artists
Rachael and Jeff Scribben, Artistic Woodworks
Historical significance
The brick schoolhouse was known as District Number 7 when it was active. Research has not been able to arrive at a conclusive date of construction, however based upon its architecture, it is definitely from the 19th century.
The Board of Education for Geneva Township purchased a 3/4 acre for a schoolhouse lot from the estate of Joseph Battell on April 25, 1877.  $25 was authorized on June 30, 1877, for the purpose of grading the school ground. In November 1877, $3 was to be paid for plowing the school ground.
There is anecdotal evidence that the building was in use as a schoolhouse as late as the 1918 school year.
The land became a park in 1910.
Nearby Attractions