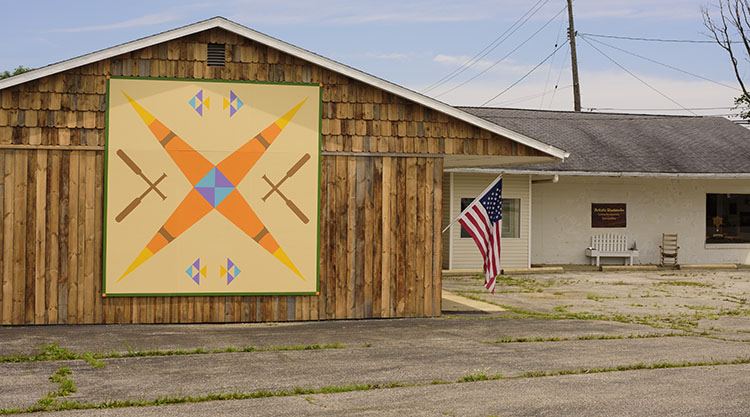 Address:
Corner of Marcy Road and Route 7, Pierpont Township, Ohio
Directions:
From Interstate 90, Route 7 south to Pierpont; quilt will be on the left at the center of town.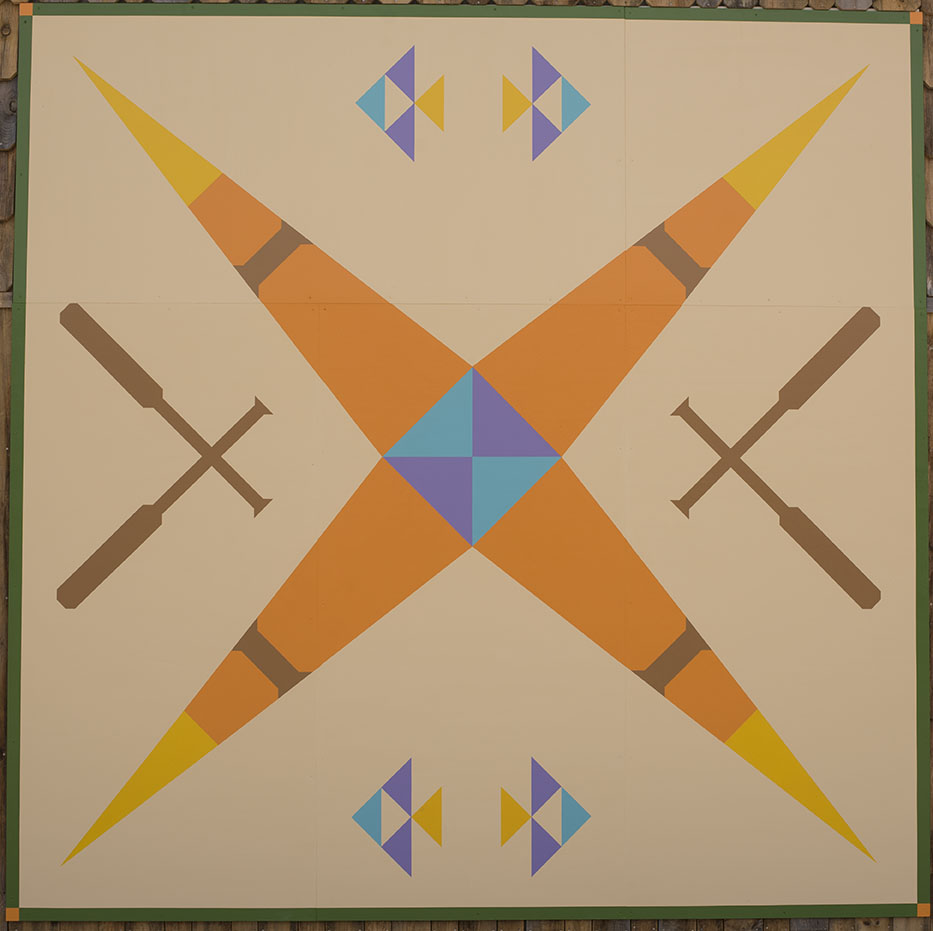 The quilt:
Crossed canoes pattern, 10-by-10 feet.
The artists:
Jeff and Rachel Scribben, owner of Artistic Woodworks.
The story:
Barn quilt artist Jeff Scribben became aware of the crossed canoes pattern from discussions with the late Chris Angerman, co-founder of the trail. He originally planned to make the barn quilt and place it on the Riverdale Road covered bridge, but when permission could not be obtained for that placement, decided to put the barn quilt on his workshop. It is a fitting location as many of the county's barn quilts have been "quilted" in this shop/showroom.
The barn quilt is a memorial to Jeff's brother and nephew, as well as a celebration of growing up on the Grand River and around the Riverdale Road covered bridge.