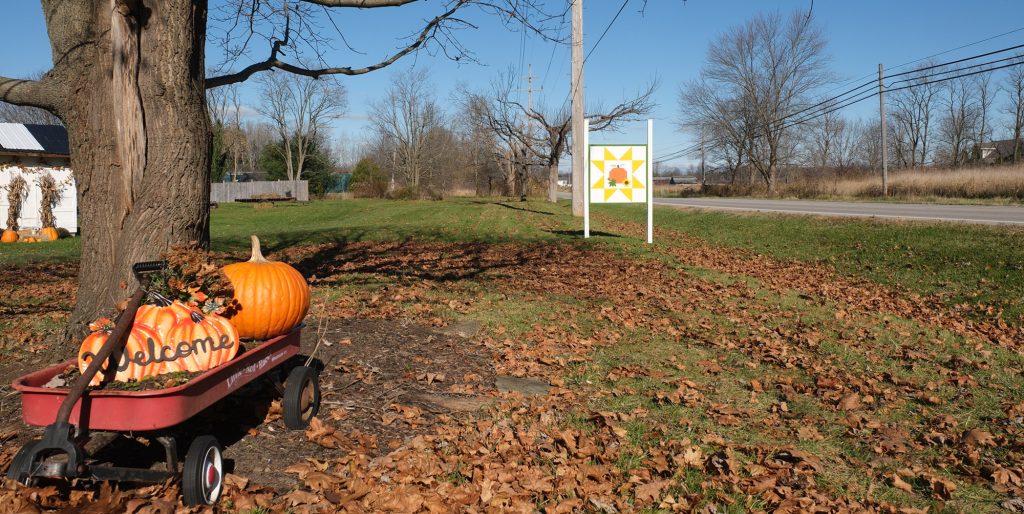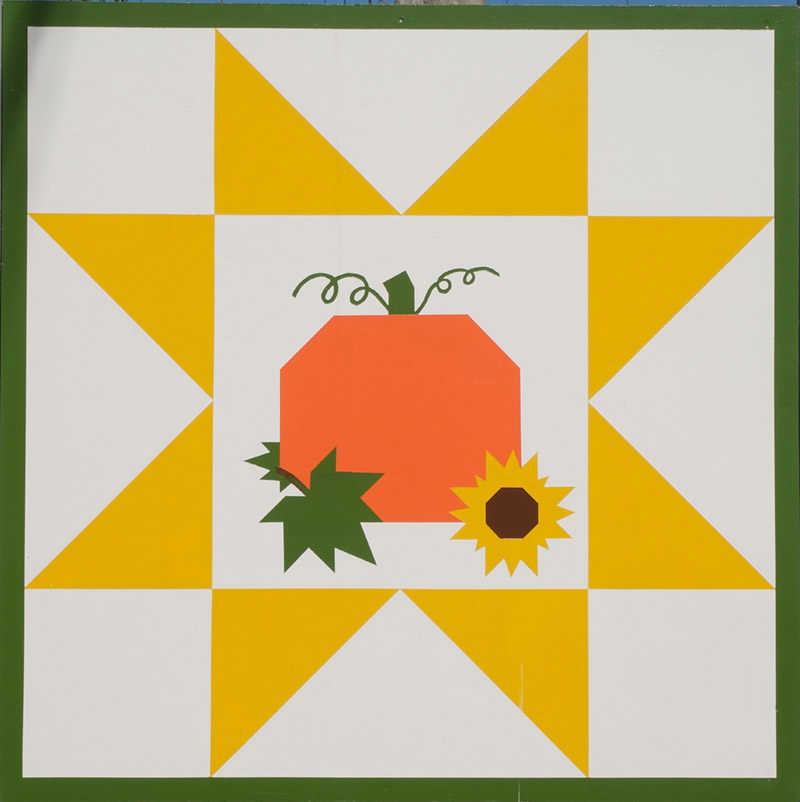 Located in the yard of 4071 Route 45 South, Rome, Grammy's Pumpkin Patch is a 4-by-4-foot barn quilt set on posts in the side yard of the residence. The barn quilt is visible only if you are traveling north on Route 45.
The quilt was painted by Artistic Woodworks (Jeff and Rachel Scribben) of Pierpont.
Owner is Phyllis Reynolds, who enjoys decorating the property for autumn!