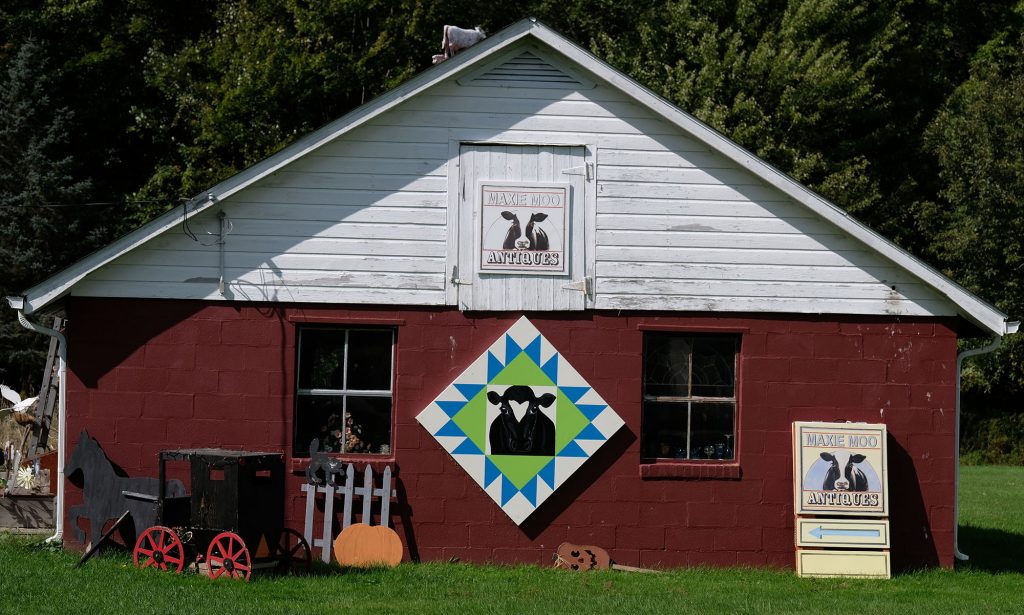 Address:
215 North Spruce Street, Jefferson
Directions/coordinates:
Route 11 south to Jefferson; east on Route 167 to North Spruce.
41.7411424,-80.7489039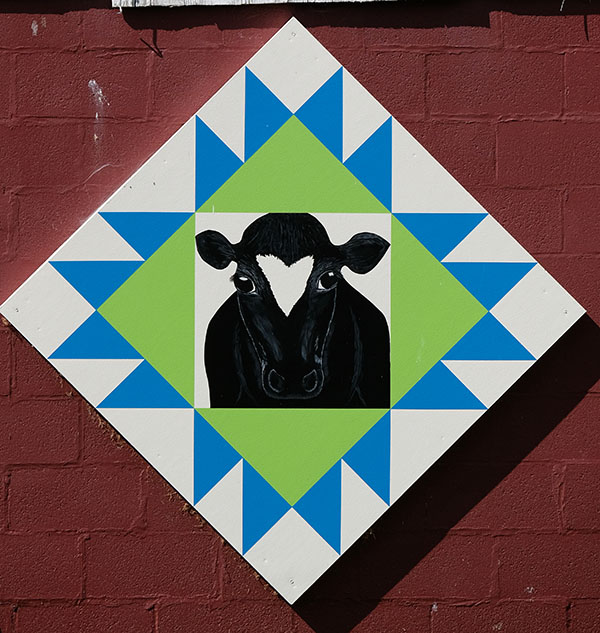 The quilt:
Owned by Fay Vosicky, Maxie Moo is an antiques shop marked by this 4-by-4 barn quilt. It was painted by Jeff and Rachel Scribben of Artistic Woodworks, Pierpont.