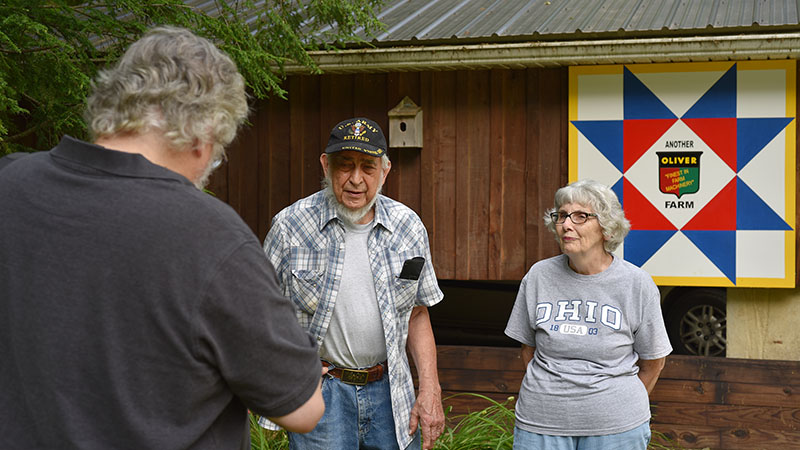 In July, 2017, Trumbull County, which borders Ashtabula County to the south, established a barn quilt trail with the installation of Barn Quilt No. 1, an Ohio Star, on the carport of Harold W. and Betty Babb, 8843 Turner Mullen Road, Kinsman.
The Ashtabula County Barn Quilt Trail welcomes this new effort, which is perfect fit for our cultural heritage. From the Ashtabula-Trumbull Turnpike (1818) to the Underground Railroad, Pittsburgh, Youngstown & Ashtabula Railroad and routes 7, 46, 534 and 11, our county and Trumbull County have a shared history of both agriculture and industry.
If you live in Trumbull County and would like to be part of this expanding trail, download the trail application here.
Read the Warren Tribune article.