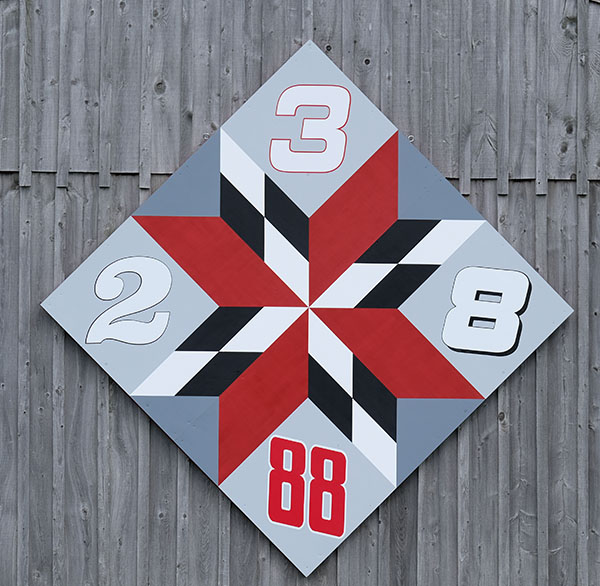 Address:
1040 Lewis Road, Pierpont.
Directions/coordinates:
From Interstate 90, take the Route 7 exit to Pierpont; west on Route 167 to Lewis road.
41.7527698,-80.5941951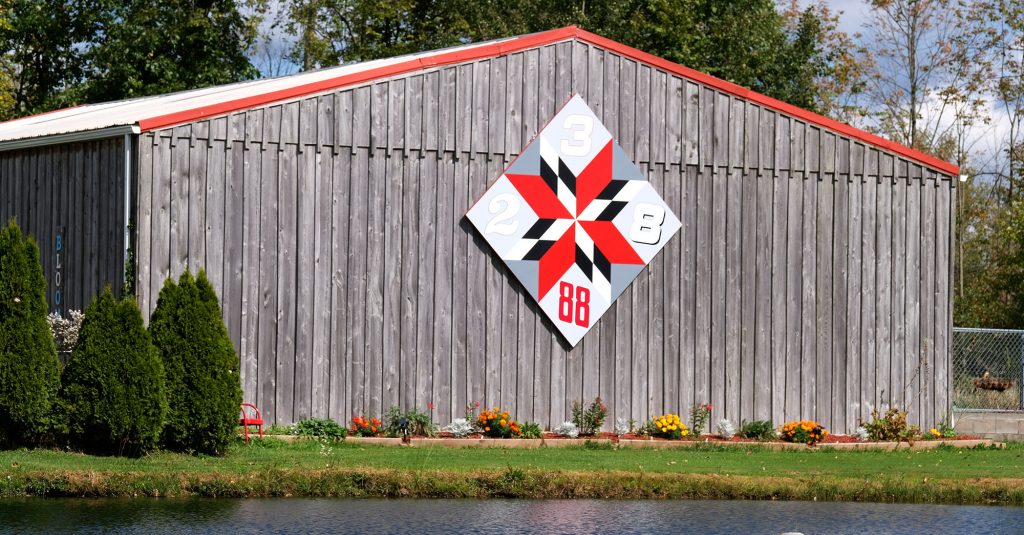 The quilt:
Made by Jeff and Rachel Scribben of Artistic Woodworks of Pierpont this barn quilt reflects love of NASCAR and Dale Earnhardt Sr., that are held by the property owners, Tom and Robin Heston.
Dale Sr. won his first cup championship in 1980 in #2 Chevy , with car owner Rod Osterlund. He changed teams shortly thereafter and went with Richard Childress racing, where he won more cup championships in the #2 Chevy.
He died February 2001 on t he last lap of the Daytona 500;.