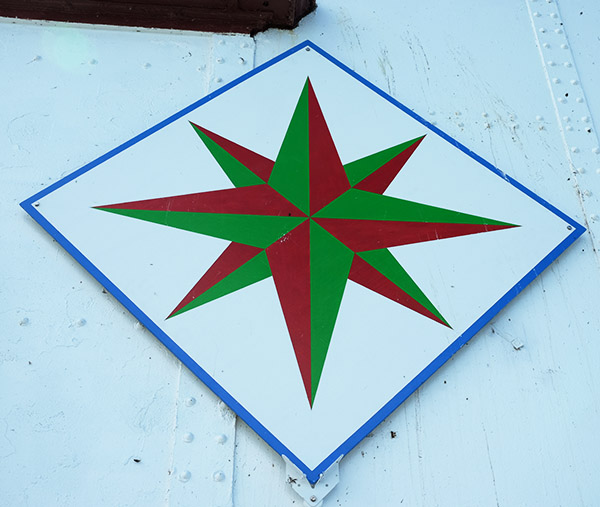 Address:
Far lake end of west breakwater, Ashtabula Harbor
Directions & Coordinates:
41.9185271,-80.7957446
Barely visible from Lake Shore Park; need a boat to visit this one!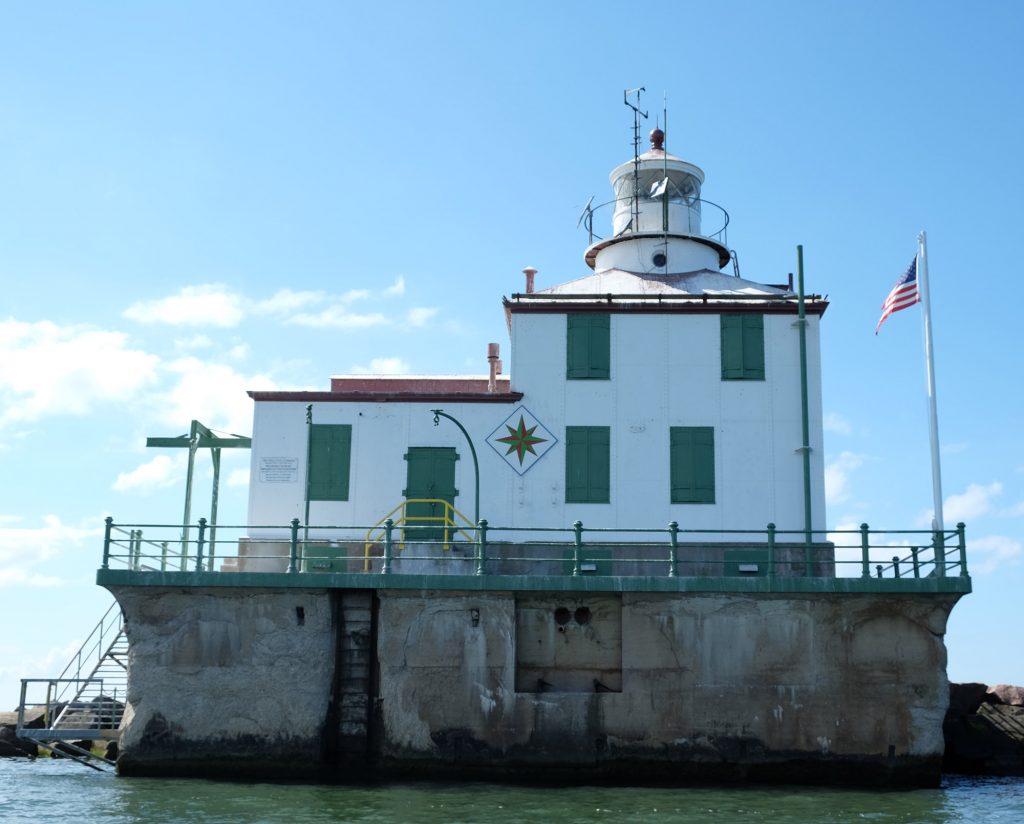 The Quilt:
4×4 mariner's compass.
Read about a trip to visit it here.
The lighthouse
Owned and maintained by the Ashtabula Lighthouse Preservation and Restoration Society, the lighthouse has been part of Ashtabula Harbor for more than a century.
Read about the society