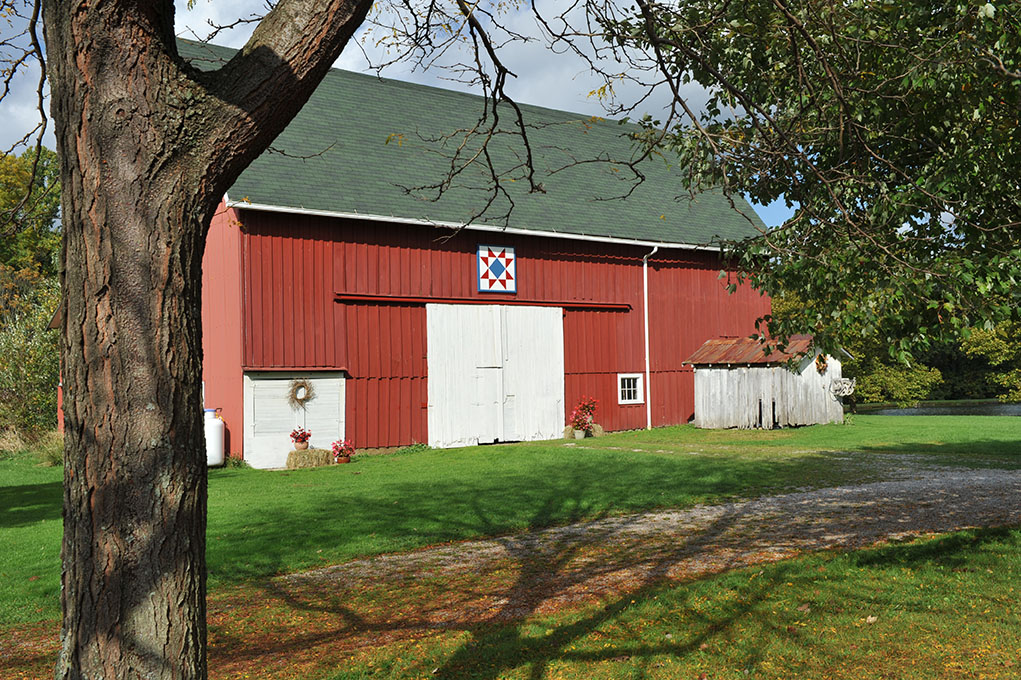 View nearby attractions
Address:
2677 State Route 46 South, Jefferson, Ohio
Owners:
Don and Betty Burkholder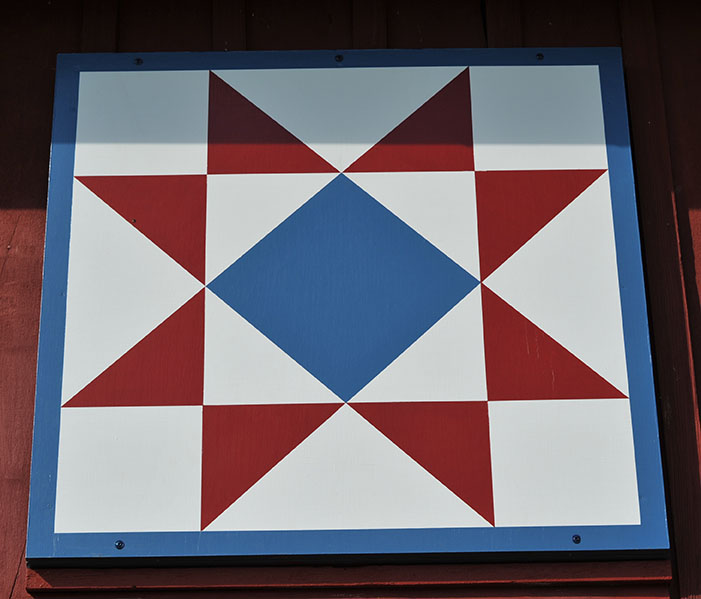 Quilt:
4×4 foot (purchased); crystal star pattern.
The Artist:
Jim and Donna Kujanpaa
The farm:
The Burkholders purchased their farm in 1982. Although it had been a dairy farm at one time, the couple did not revive it.
The post-and-beam barn is not used for farming, although their neigbors store hay in the old barn.
The barn was built in 1889 by Jacob Tisch, whose family purchased the farm circa 1850. Thirty-four of the original 130 acres are owned by the Burkholders.
The Burkholders purchased a crystal star barn quilt already made by Jim and Donna Kujanpaa. The quilt was installed in the fall of 2014. They selected the pattern because they wanted red, white and blue in their quilt.