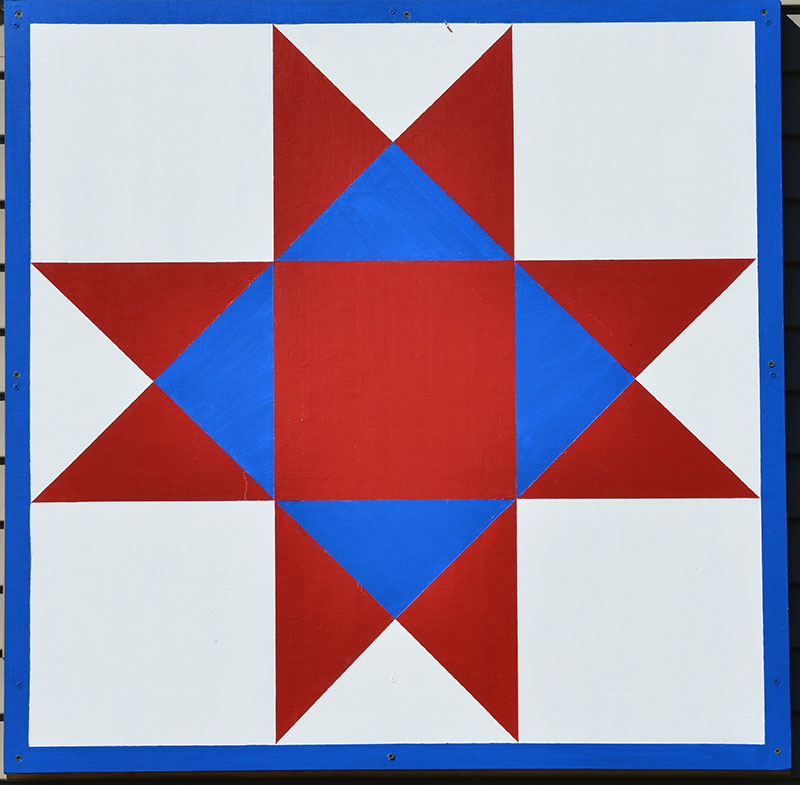 Address:
5959 Green Road, Kingsville Township
Directions:
From Interstate 90, take the Route 193, Kingsville exit. Go north to the traffic light at Route 84; turn left, toward Ashtabula. After passing the OSU Grape Research Station on the right and large water tower on the left, Green Road will be on the right, before Happy Hearts School.
Quilt:
4X4, Ohio Star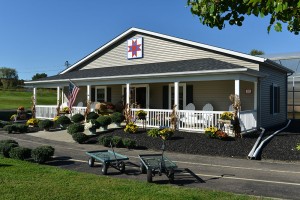 The building:
Ash/Craft is a sheltered workshop for the developmentally disabled. The garden shoppe sells a variety of decor for the lawn and home, and also offers plants in season.