Address:
147 E. Jefferson St., Jefferson
Directions:
From Interstate 90, take Route 11 south to the Route 46, Jefferson, exit off 11. Go south on Route 46 into the village of Jefferson. At third light, East Jefferson Street, turn left and proceed to just before the railroad tracks. Depot Village on the left.
Note: There is an admission charge to tour this village.
The Quilt:
The Royal Star of Ohio. 4×4, located on the back side of the church's white barn. The barn quilt faces right and is visible from the parking lot (back) of the Jefferson United Methodist Church.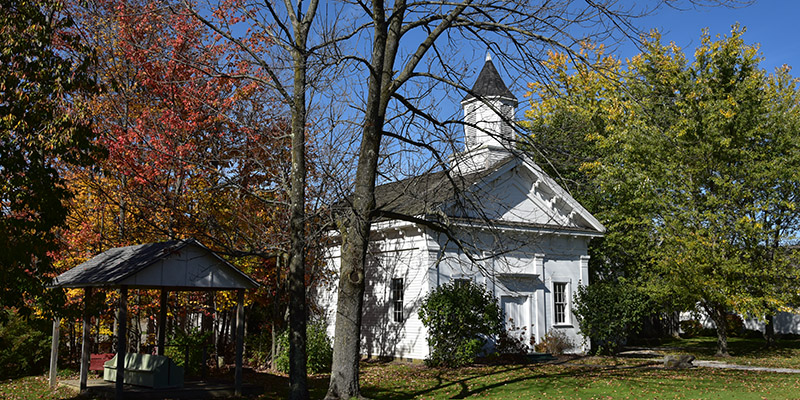 About the village:
Visit the website.