Address:
Bear Creek Farm Bed and Breakfast, 5504 State Road, Kingsville.
Directions:
From Interstate 90, take the Kingsville, Route 193, exit. Head south to the first road to the left, Route 84 (I-90 eastbound exits off this road). Head east to State Road at Kelloggsville (if you come to the Kelloggsville Church of the Nazarene, you have gone too far). Turn left on State Road to Bear Creek. The barn quilt is not visible from the road. Right turn into the long drive at the sign and follow it to the barn quilt, on left.
The Barn Quilt
Bear's Paw pattern, 4×4 feet. Painted by Jerry and Judy Smith, B&B owners.
About the farm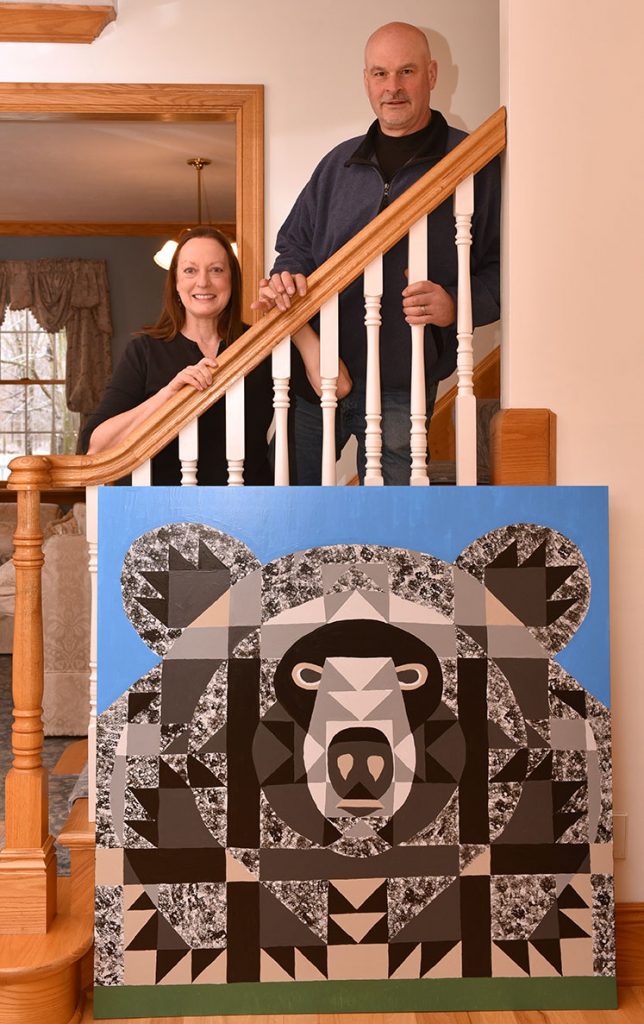 The B&B is owned by Jerry and Judy Smith, who also live at the B&B and operate it. Their barn quilt greets visitors as they approach the guest house of the B&B. The quilt is affixed to a sliding barn door on the smaller of the two barn buildings on the left side of the driveway.