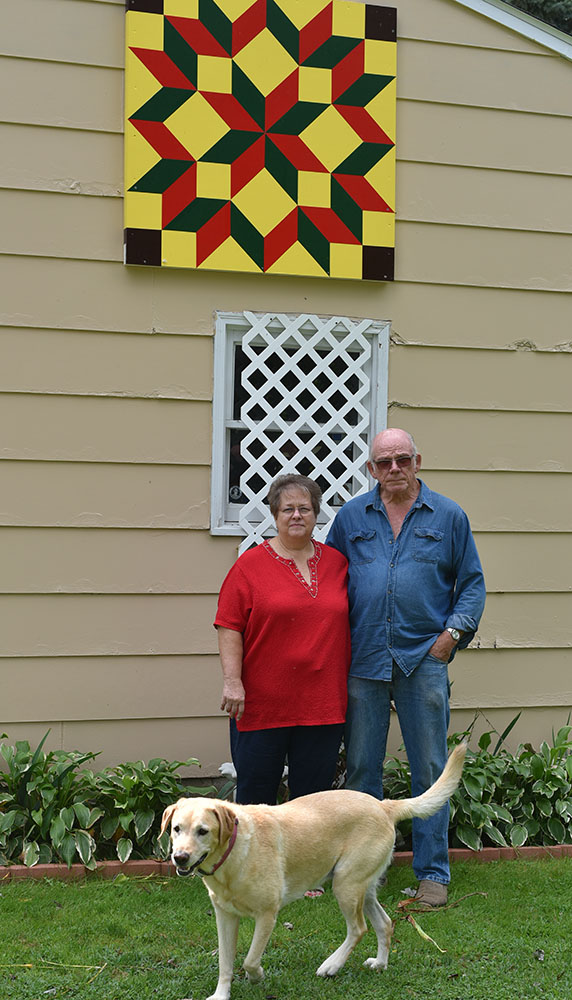 Address:
3341 Addison Road, Geneva, OH 44041
Directions:
From Interstate 90, exit Route 534 north to Route 20; east on Route 20 past Austin Road to Addison, on left (before light at North Myers). Property is on left. You will need to travel south on Addison to view the Carpenter's Wheel, on the north side of the garage.
About the quilts:
Both are 4×4-feet and were designed and painted by the owner, Larry Janke. The one on the front of his garage/machine shop is a patriotic theme. Mr. Janke is not a veteran, but is very patriotic.
The north side of the garage sports a second barn quilt, Carpenter's Star, which he also painted.
A third barn quilt, depicting major events/attractions in the Geneva area, is planned for the peak of his garage.
More:
Larry Janke has the unusual pastime of restoring antique parlor stoves to working condition. Read about his hobby in the Ashtabula Wave.