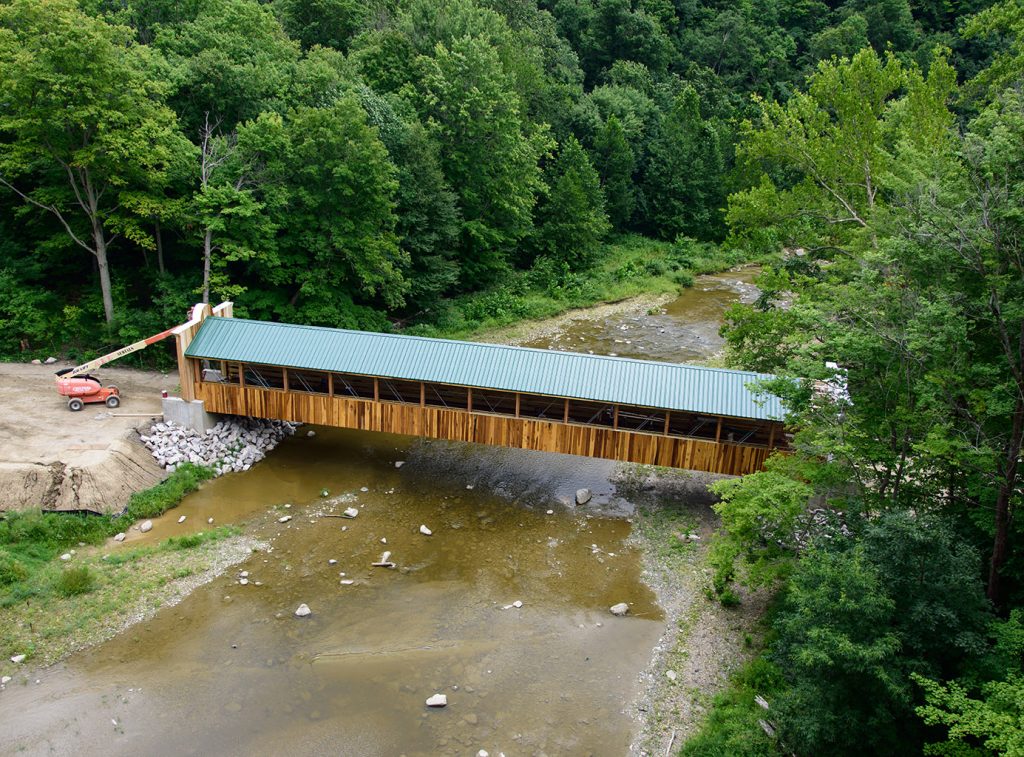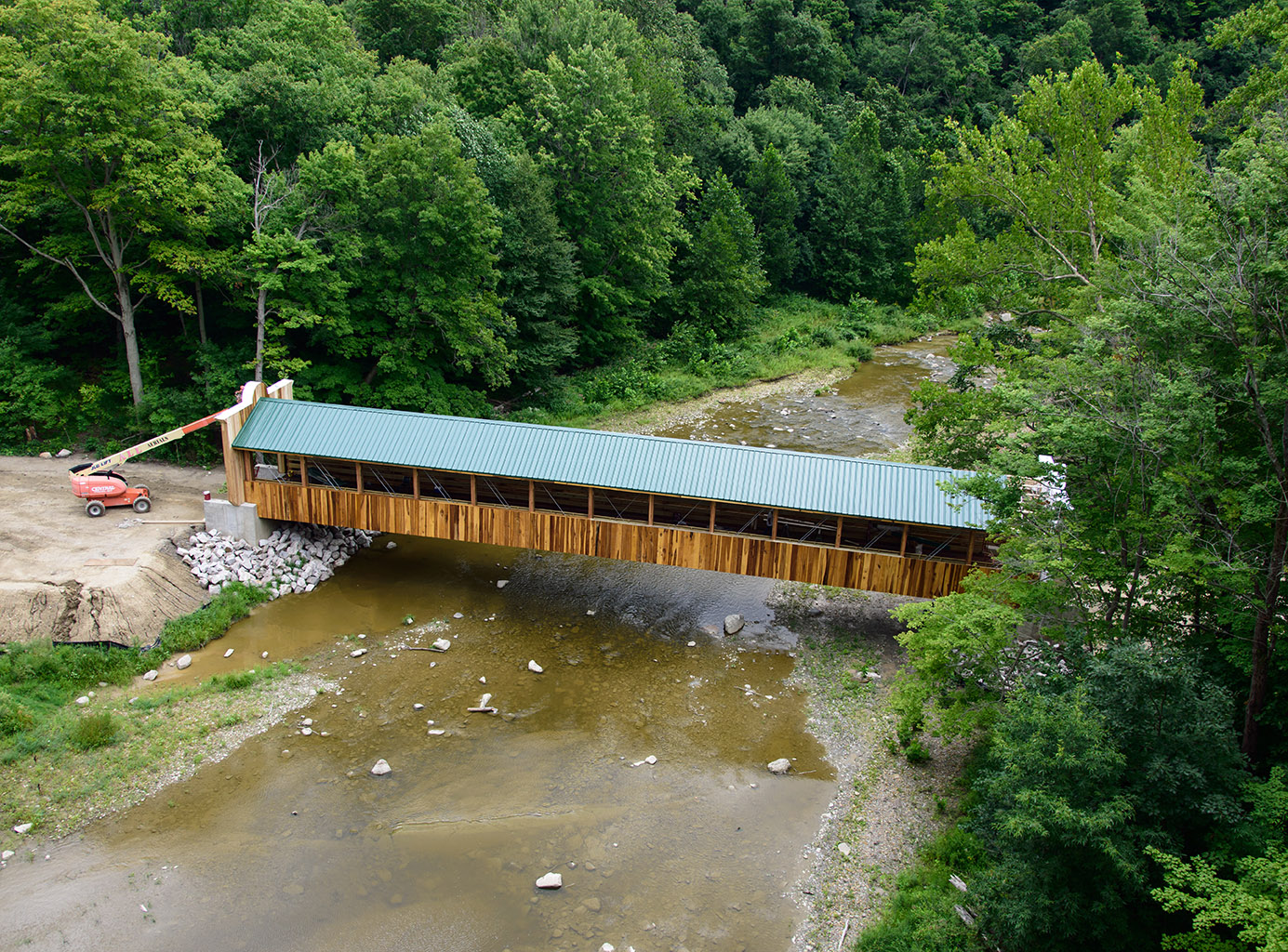 This bridge is in the valley below the Smolen-Gulf Covered Bridge. It was opened to pedestrian traffic of Indian Trails Park in the fall of 2016.
At 150 feet, the yet-unnamed pedestrian bridge is one-fourth the length of the Smolen-Gulf Bridge. It is built for pedestrian traffic, but because emergency vehicles will need to access the walking trail that extends for about 3,000 feet along the river beyond the bridge, the bridge is 14 feet wide and engineered for motorized traffic. Only the deck engineering limits it from handling multiple vehicles at a time.
This bridge cost $850,000 and was built by Union Industrial Contractors, who also built the Smolen-Gulf Bridge, at a cost 10 times that of the pedestrian bridge!
It features poplar siding that has been stained and sealed. The bridge is a Pratt truss and in many ways mirrors the design of the larger bridge. However, it has a green metal roof.
The Ashtabula Township Park Commission owns this bridge, one of five that will be needed for the four-mile stretch of river in the Indian Trails Park. The bridges are required to complete a hiking trail through the Ashtabula River Gulf.