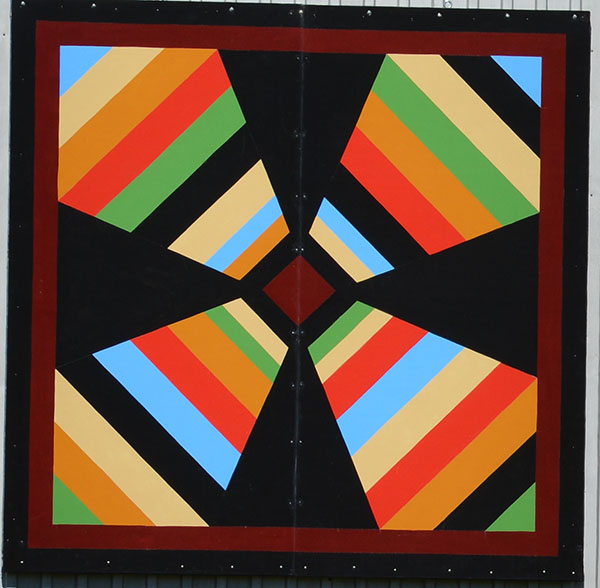 Pierpont Township is once again the site of a new 8-by-8-foot barn quilt.
Douglas Moore raised the quilt on a metal barn earlier this months. The farm is located at 4963 Caine Road, Pierpont.
Doug's wife, Lynn, painted the quilt with assistance from Chris Angerman, a trail co-finder.
Lynn Moore took up quilting in 2013, after retiring as a teacher. Her friend, Jerilyn Bell, gives her lessons. An Ashtabula Harbor native, Lynn has a family heritage of quilting. Her grandmother, Gussie Mevada Daily, made quilts and gave one of them to Lynn's mother, Ellen Marie Updegraff, who willed the quilt to Lynn. The quilt is dated 3.14.1914 and there are initials "E.D." on one corner, a reference to Lynn's mother.
As with many former dairy farms in the county, Moore's Farm once was a dairy farm and has been converted to grain. They grow hay for the horse farm market and store the bales in a Shenango Steel building.
A second farm building, which includes a small milkhouse, is used for storage. Lynn's farm tasks included taking care of young cows, and she used the stalls in the Shenango Steel building for that purpose. A single window on the south side of the building dates to the summer of 1988. The summer was brutally hot and Lynn had her husband create the window so the animals would have some relief.