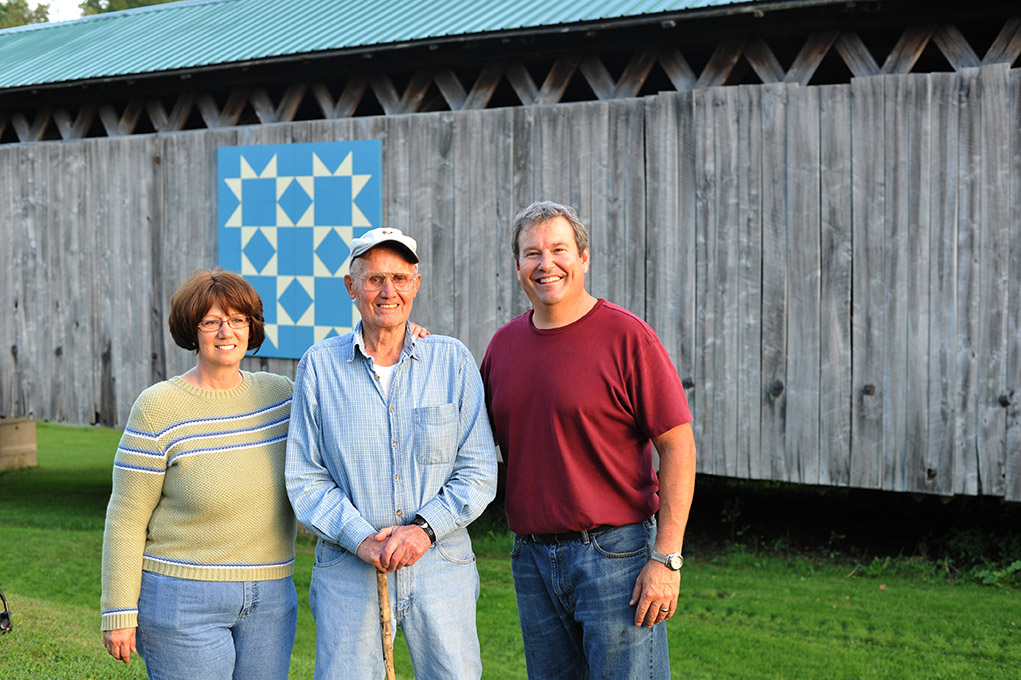 Ashtabula County's barn quilt trail got its first 8-by-8-foot barn quilt the evening of Sept. 8. It also got its first barn quilt on a "barn over a river," the Graham Road covered bridge.
A crew of volunteers, led by Jeffrey Scribben on Artistic Woodworks, installed the quilt on the covered bridge, which is the centerpiece of the Ashtabula County Metroparks park on Graham Road. The bridge was moved to the land in 1971 when a new bridge replaced the ailing structure. Robert and Helen Benson donated the land for the park, approximately 1/3 of an acre.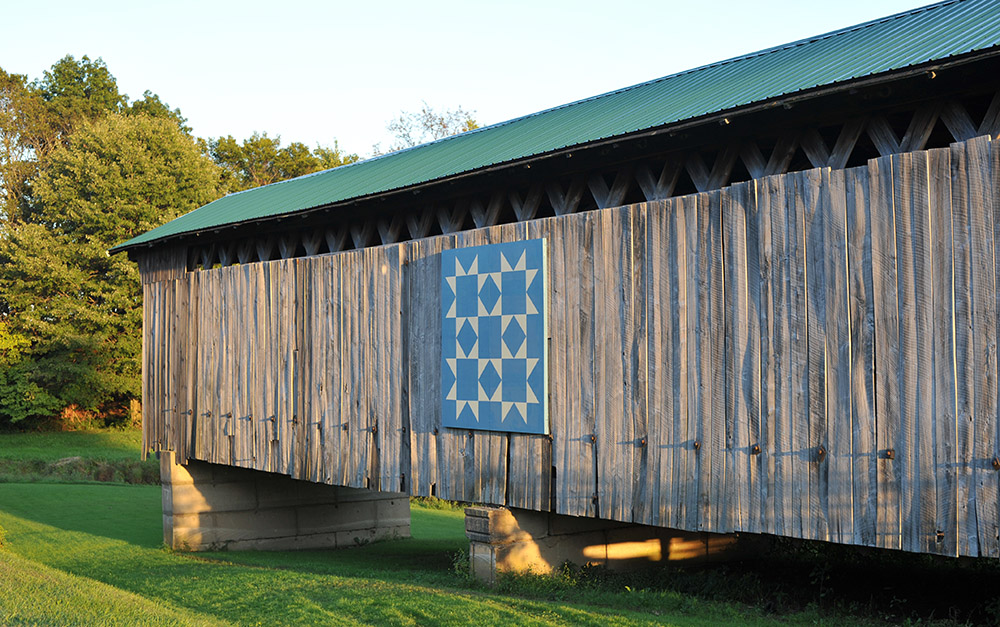 The quilt was placed in honor of the Benson family, who were selected the design and color scheme. At 92, Bob Benson continues to maintain the park by mowing the grass and keeping an eye out for problems. His grandfather helped erect the bridge on Graham Road in 1913. The bridge had been relocated from another site farther south, where it was washed out in the great flood of 1913.
The Ashtabula County Barn Quilt Steering Committee funded the barn quilt through donations and fundraisers. It was painted by Karen Rose, a member of the steering committee, and Kathy McCarty, trail co-founder.
The crew that raised the quilt was led by Scribben, consultant to the steering committee. He was assisted by Jerry Rose, Doug Moore, Jim Kujanpaa and Frank Bradish.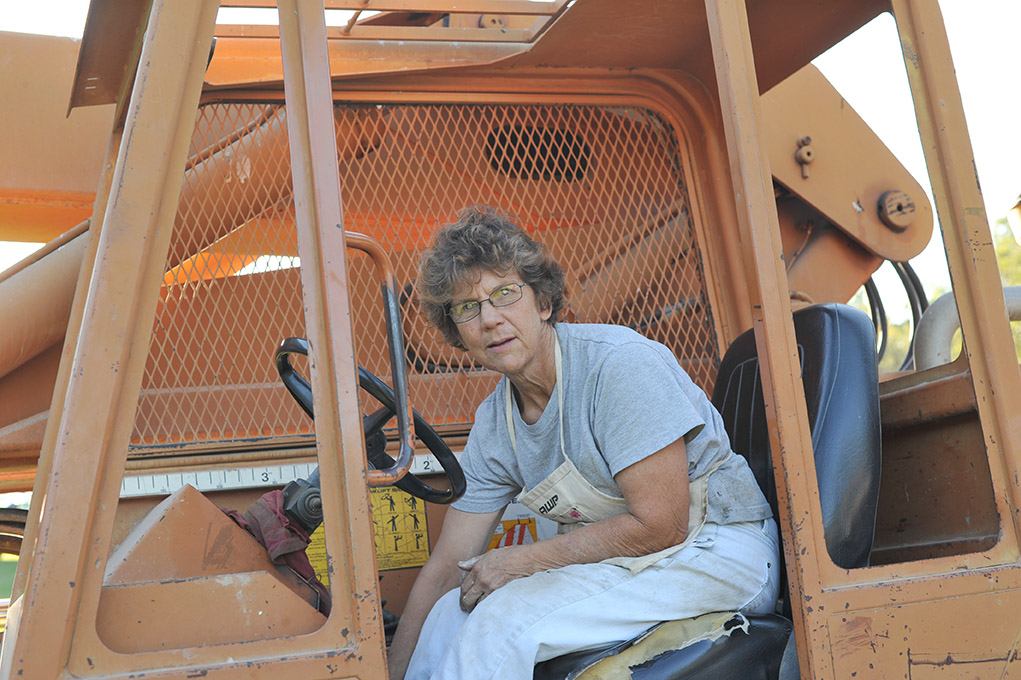 The hero of the project was Susan Benson, Bob Benson's niece, who donated the use of a fork-lift crane. Susan operated the equipment, which allowed the team to ease the quilt into place while three men inside the bridge used ropes attached to the top of the quilt to keep it from flopping around.
The quilt will be dedicated 2 p.m. Oct. 12, during the Covered Bridge Festival. The steering committee is serving as the chair for the Graham Road bridge and will have information and fundraisers available during that weekend.
The Graham Road covered bridge is located in Pierpont off Route 7 or Stanhope Kelloggsville Road. It is at the west end of the road and the south side.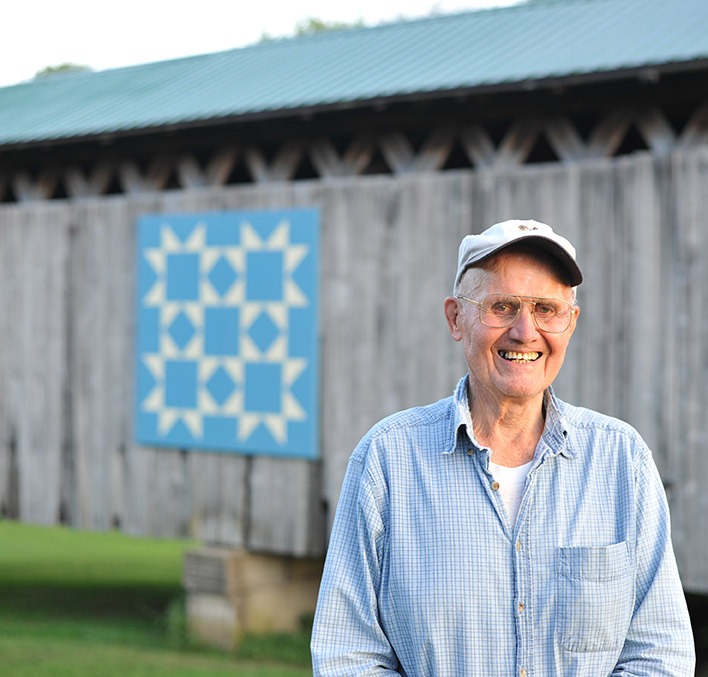 Photography by Carl E. Feather / Feather Cottage Media