A new barn quilt, installed on Veterans Day 2015, celebrates the freedom that is endemic to living in the "country."
The 8-by-8-foot barn quilt was painted by Jeff Scribben of Artistic Woodworks and features a fluttering American flag in a geometric pattern.
The 1857 Freedom Farm barn on Route 84 West, Ashtabula, is home to the quilt. The barn is located across from the entrance to Lakeside High School.
The farm was purchased last year by two Cleveland-area couples, who are rebuilding and replanting. Read the full story of the quilt and barn in the Ashtabula Wave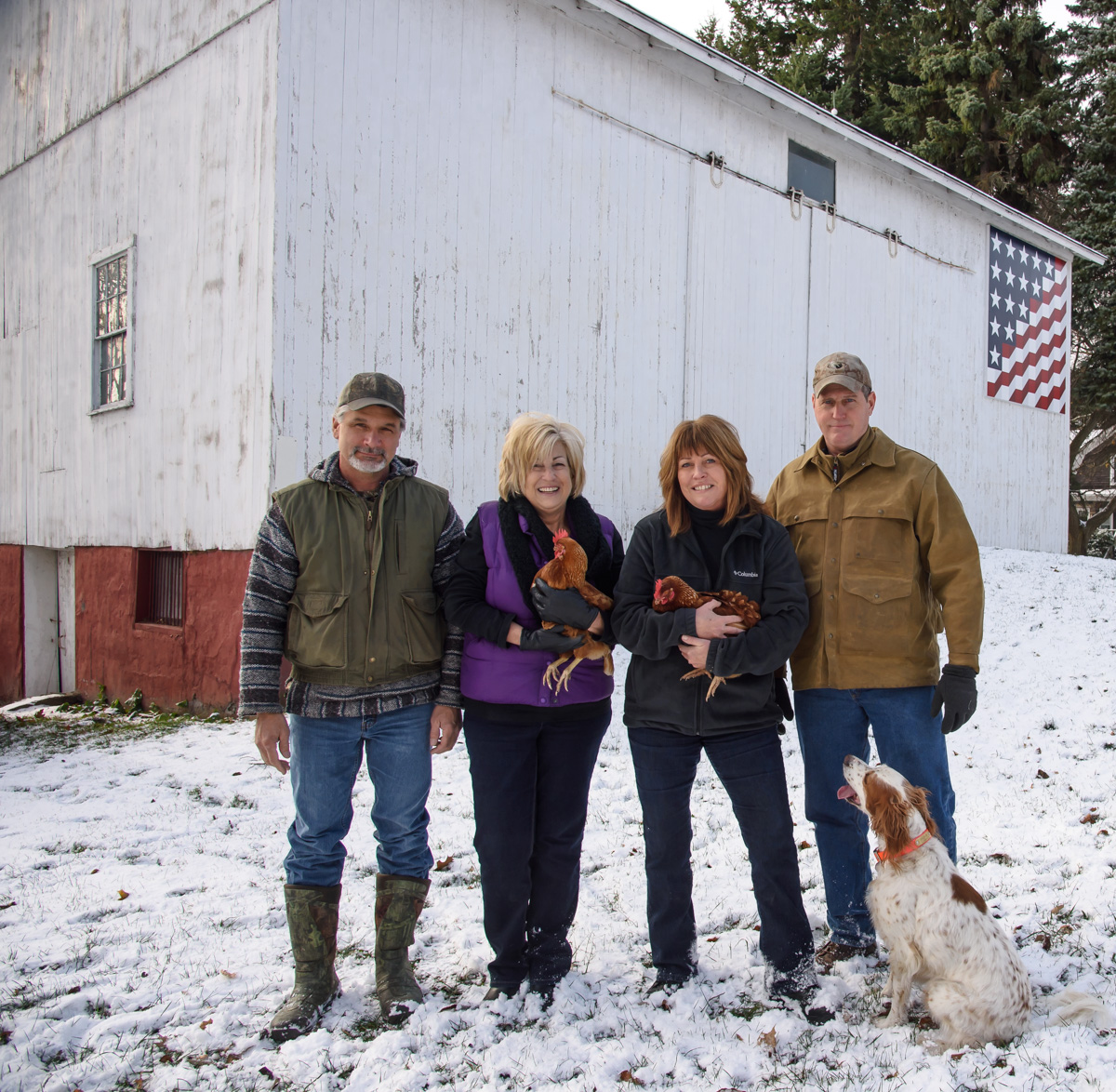 .