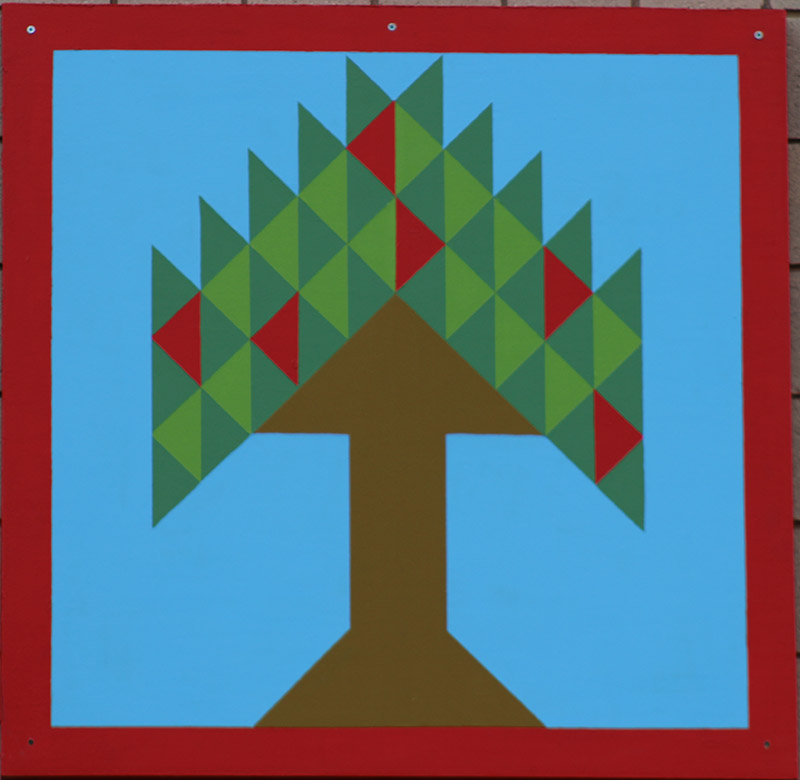 Gateway Elementary School (front)
229 Gateway Ave.
Conneaut
Directions
From Interstate 90, go north on Route 7 to stoplight. Gateway is to the east (right turn). Proceed to school.
The Quilt
4×4 Tree of Life
This quilt was painted by students from Conneaut High School's art club. Students who participated in this project of four barn quilts, one for each building in the district, were: Shelby McCartney, Silvia Furman, Morgan Holtzman, Lauren Kardohely, Alexis Ortiz, Abbey Lundgren, Mackenzie Carraher, Tatum Sanford, Katheryn Pyle, Kirysten Whitbread, Casey and Carrie Bambarger, Taylor Gritzer, Courtney Clark and Rylie Pryately.
The pattern celebrates the city's Tree City designation.
Nearby attractions