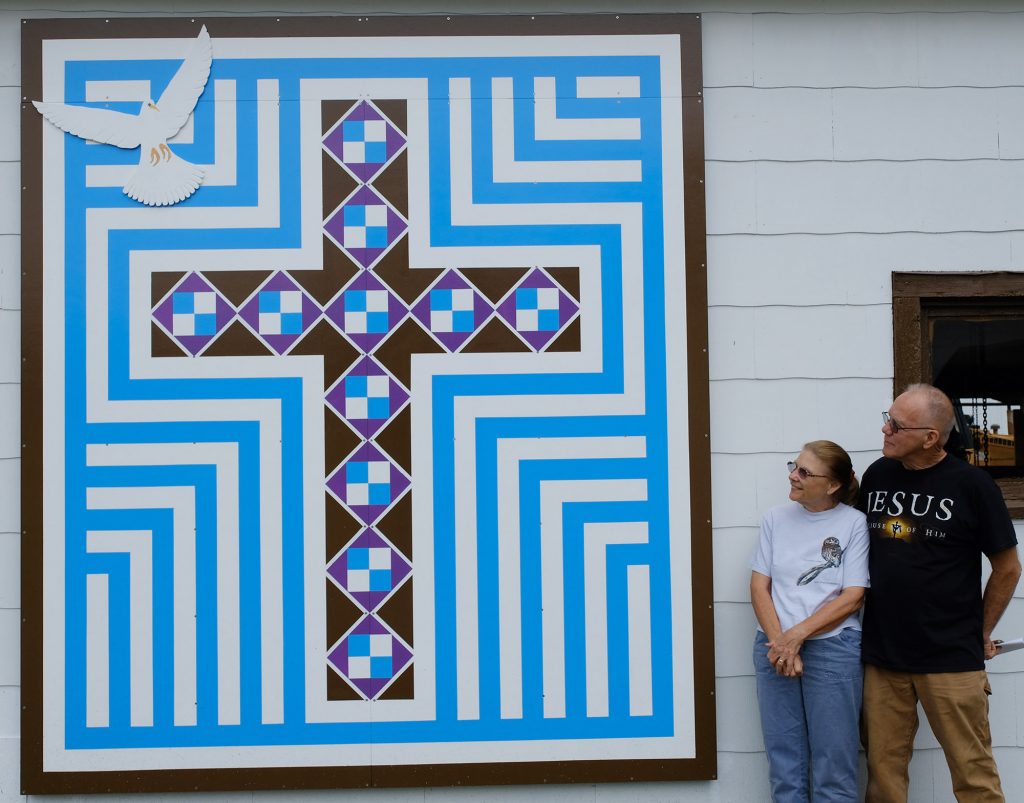 Address:
150 North Market Street, Jefferson.
Directions/coordinates:
Route 46 to Jefferson; east on East Jefferson to North Market.
41.740758,-80.7641644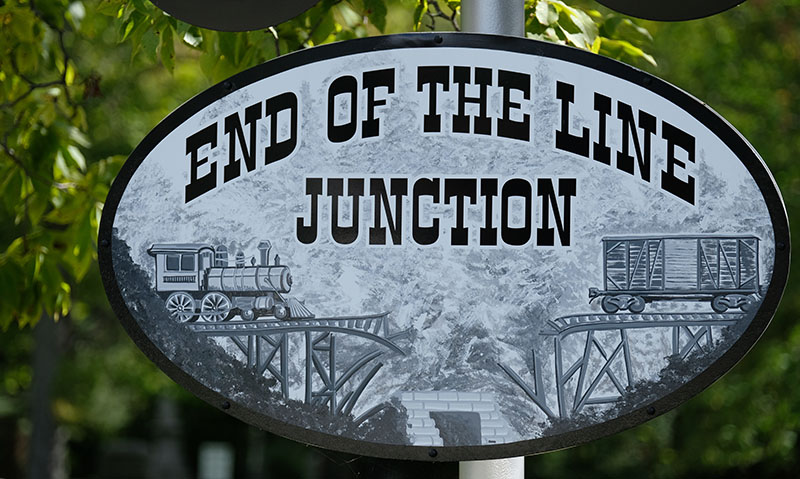 The quilt:
A custom 8×9 foot designed and painted by the owners, Fred and Carol Bliss. The quilt is located at the site of a former railroad trestle collapse and a graveyard, thus the "End of the Line Junction." Read their story.