A dry spell of several days finally gave crews from the Ashtabula County Highway Department safe working conditions for the installation of a barn quilt on the South Denmark Road Covered Bridge.
The installation was accomplished July 28, 2015. Highway Department Superintendent Amir Garakouei supervised a crew of five: Dale Jacobs, Dave Hurst, Mike Waters, Tim Lachey and backhoe operator Dave Millard.
To access the center of the bridge over Mill Creek, a track hoe was maneuvered into the stream above the bypass bridge and within a few feet of the covered bridge. The arm of the hoe was used to lift and place a work platform against the bridge; Rebar was bent to hold the scaffold in pace against the bridge's side.
The barn quilt was lifted from the river bank using the track hoe and eased onto the scaffold, where Dale Jacobs and Dave Hurst, aided by a crew of workers on ropes inside the bridge, brought the barn quilt to rest on a ledger board.
The quilt was painted by Steering Committee member Karen Rose and is a combination of flying geese and leaves. It measures 8-by-8 feet.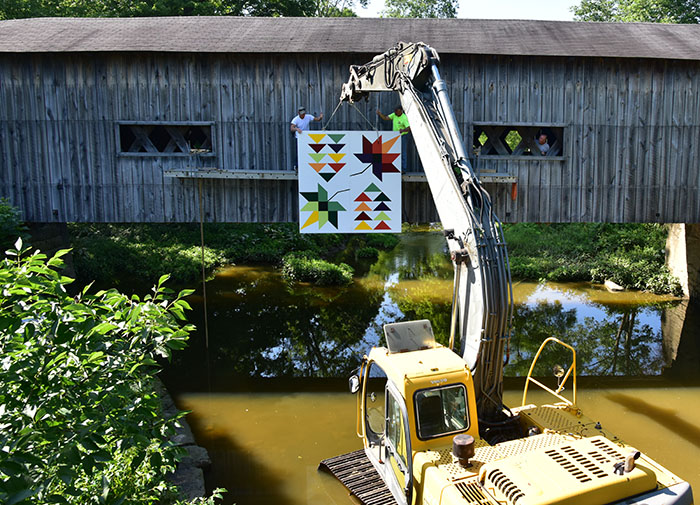 Funding for the quilt was provided through the Civic Development Corporation of Ashtabula County.
Jeff Scribben and his son, Brandon, of Artistic Woodworks assembled the quilt, built the frame and assisted with the installation.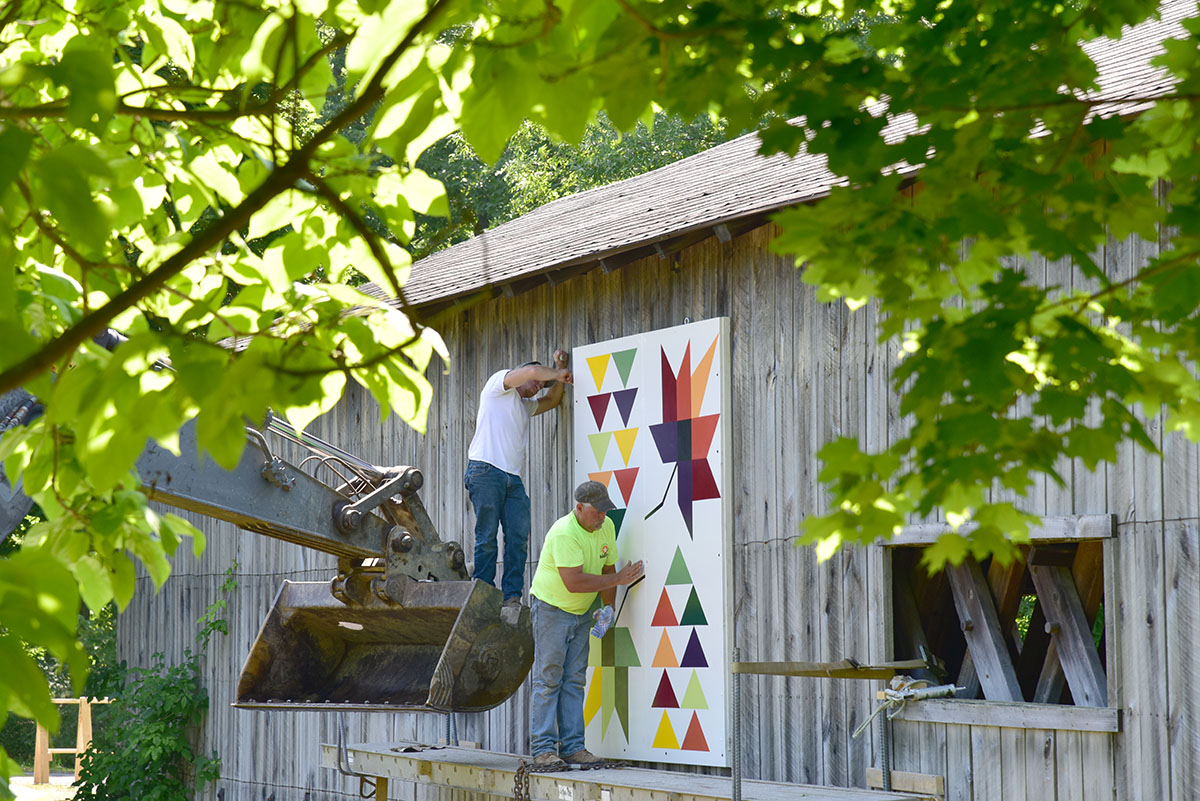 The barn quilt is the third in Ashtabula County to be on a covered bridge.