Covid-19 did not stop Ashtabula County barn quilt owners from adding to color and patterns to their farms during 2020.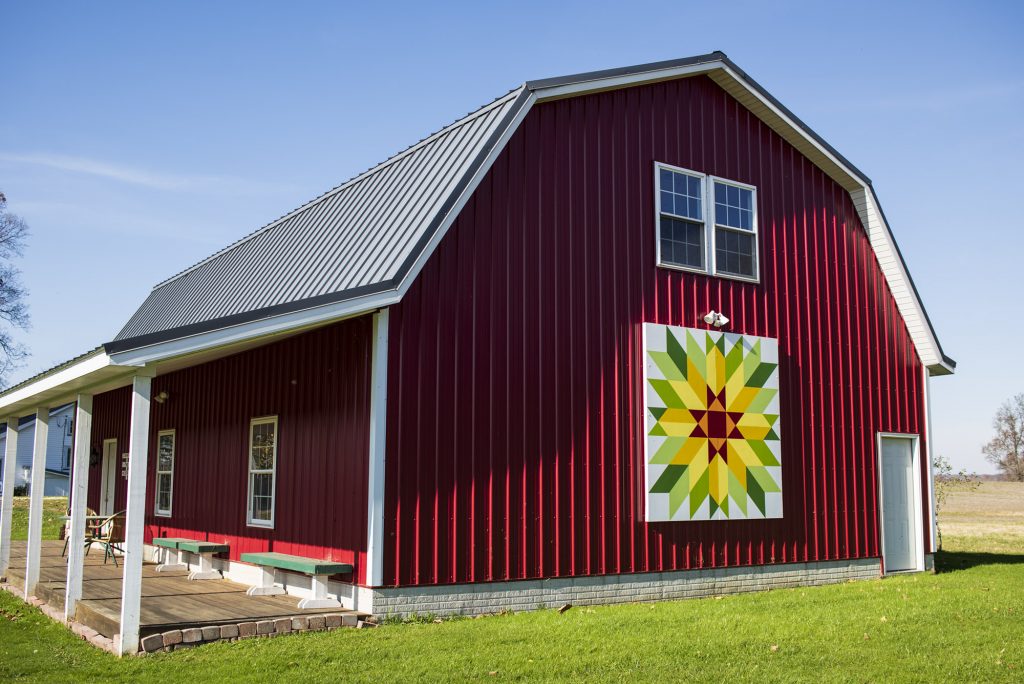 In fact, sunflowers will bloom throughout the winter on the side of a lovely red barn at 4509 State Route 322, the Waid residence at the Wayne/Williamsfield townships line.
The 8-by-8-foot barn quilt adorns the east side of the barn owned by Harland and Lorraine Waid. The "Sunflower" pattern is a real eye-pleaser and worth the trip! Be aware that it is several hundred yards off the highway and is visible from Route 322 only when traveling west.
This new addition to the trail brings the total to 112!
In Hartsgrove Township, four generations of farm ownership are celebrated with a barn quilt on a pole barn at 6250 Route 534, Hartsgrove Township. The property is owned by Chris and Cheryl Hammon, who painted the 8-by-8-foot barn quilt that borrows colors from the century home's color scheme, plus red, Cheryl's favorite color.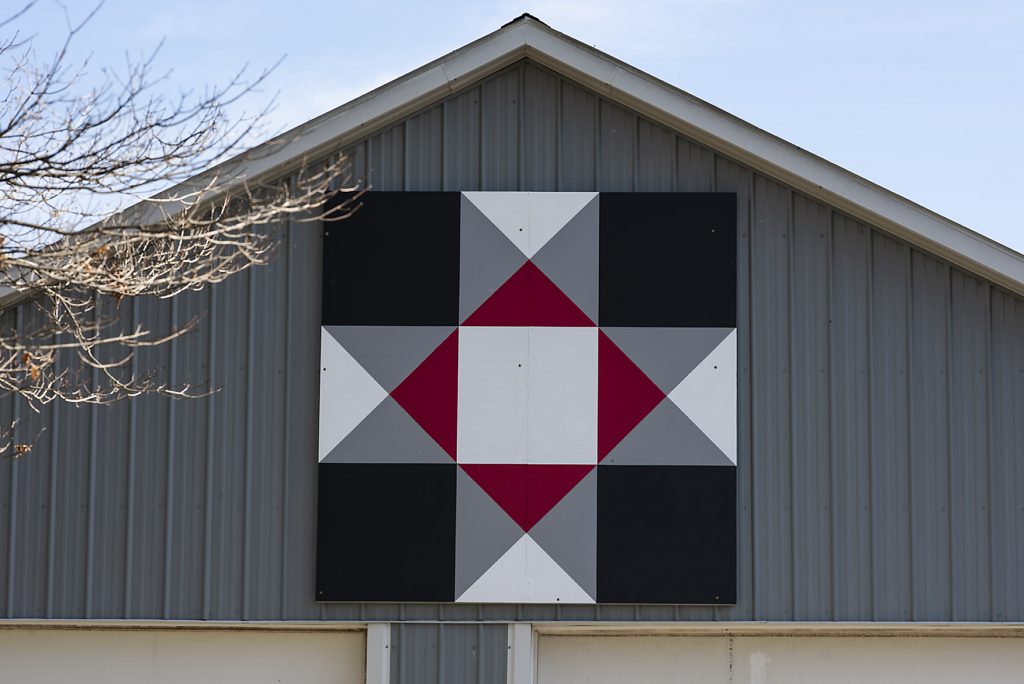 This quilt is numbered "90," the number previously assigned to the Habitat for Humanity resale store in Ashtabula County. That quilt has been removed and the number "recycled."
When visiting this new barn quilt, be sure to check out the small barn quilt (not on trail) on the Nye farm, north of the Hammon property. The Nye family has century-long history of dairy farming in Hartsgrove Township. The late Joanne and Robert Nye, married in 1961, met on the farm when they were children.
A new barn to the north of the Hammon farm honors the couple with The Barn at Hart's Grove. A wedding destination, this barn is a stunning new construction that replaced an older barn and honors the legacy of Robert and Joanne. Learn more about this new venture at The Barn at Hart's Grove.
Although not new to the trail, the International Harvester barn quilt on the former Cole family barn in Williamsfield Township (No. 82) has a new owner. We extend a welcome to Timothy and Karen Lane of Gerrardstown, W.Va., who purchased the farm in October 2019. Thank you for continuing and supporting the agricultural traditions of Ashtabula County!