The Ashtabula Barn Quilt Trail welcomes two new 4×4 barn quilts to the trail for 2022-23.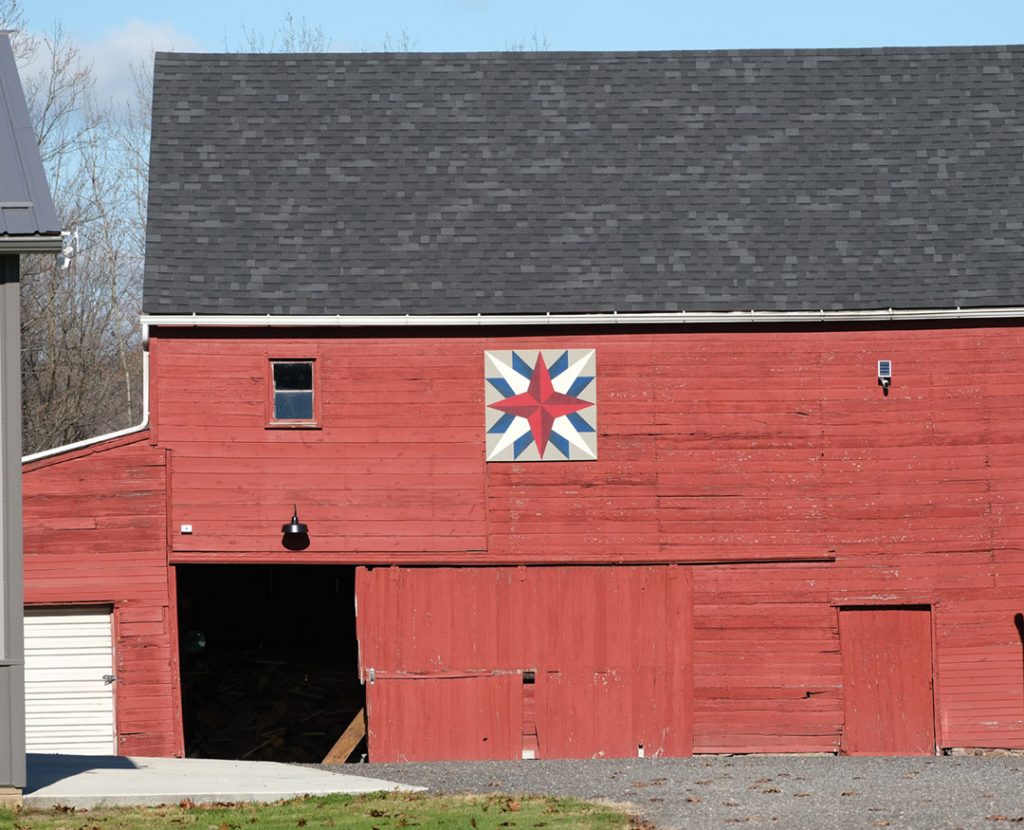 Doug Carman, owner of a red barn on Rockwell Road in Ashtabula, installed a 4×4 Nautical Star on the front of his barn. Rockwell is off Plymouth Ridge and on your way to the Olin Covered Bridge (Dewey Road). This is barn quilt no. 114.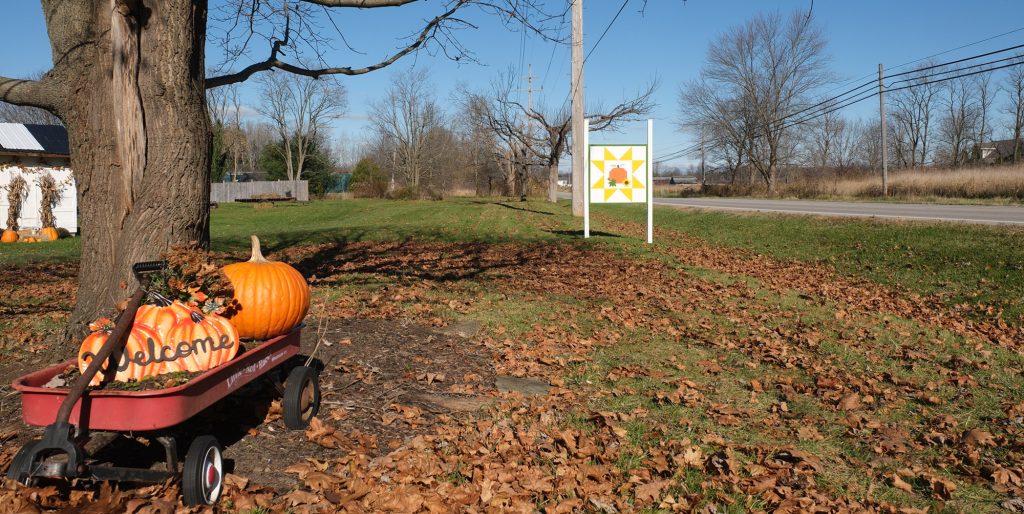 In Rome Township, Granny's Pumpkin Patch greets visitors to Phyllis Reynold's home at 4071 Route 45 South. This 4×4 was painted by Jeff and Rachel Scribben of Artistic Woodworks, Pierpont.
The Pumpkin Patch barn quilt is visible only when traveling north on Route 45; it is mounted on posts.
Interested in being on the trail? Browse the website for more information/inspiration, or contact Kathy McCarty, trail co-founder, at mckatquilts@gmail.com.