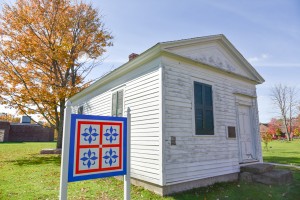 The barn quilt at the Giddings Law Office in Jefferson will be dedicated 10 a.m. June 18.
The freestanding quilt was sponsored by Rep. John Patterson.
The Giddings Law Office is on the National Register of Historic Places and is owned by the Ashtabula County Historical Society.
Tours of the office will be led by Mr. Giddings' expert imposter!