The Mechanicsville covered bridge became the second in Ashtabula County to sport a barn quilt.
Installation of an 8-by-8-foot BQ was completed the morning of July 16. Jeff Scribben of Artistic Woodworks along with workers from the Ashtabula County Highway Department and volunteers from the steering committee installed the quilt.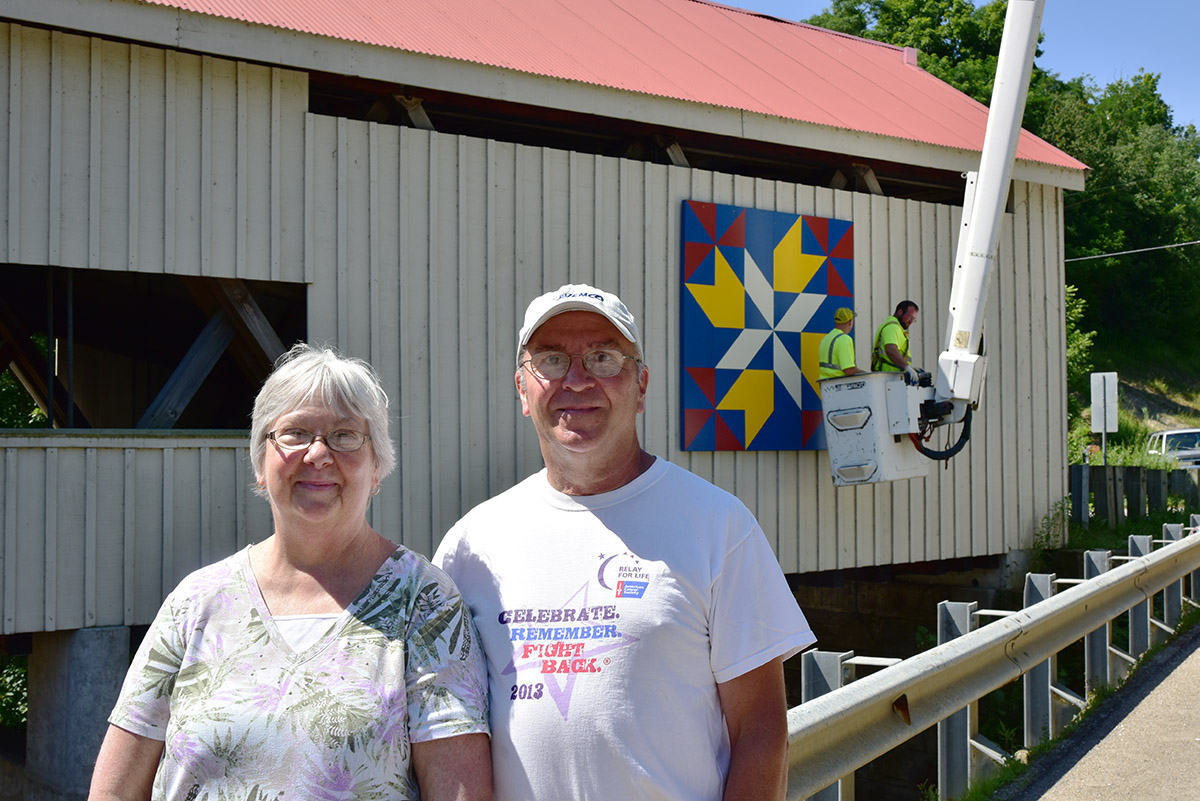 The barn quilt was painted by Jim and Donna Kujanpaa of Austinburg Township. The Four Winds pattern was selected for the quilt.
The committee plans to place barn quilts on at least three more covered bridges this summer. Next up in South Denmark Road; installation of that quilt has been delayed due to high water levels in Mill Creek this spring and summer.
To learn more about this quilt, please read The Ashtabula Wave.