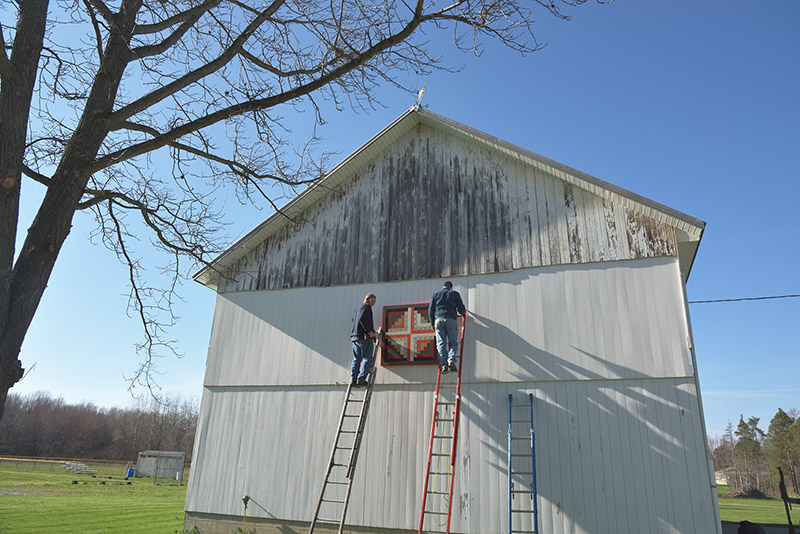 A new barn quilt was raised the evening of April 28, but the pattern of the quilt was far from new.
The quilt, raised on the barn of Ted and Virginia "Ginny" Seifert in Austinburg Township, is based upon a fabric quilt that was made by Ginny's great-grandmother, Emily Cowles.
Barn Quilt Trail co-founder Chris Angerman adapted a section of the quilt to the barn quilt block that was installed on the couple's Lampson Road barn. Angerman also painted the quilt.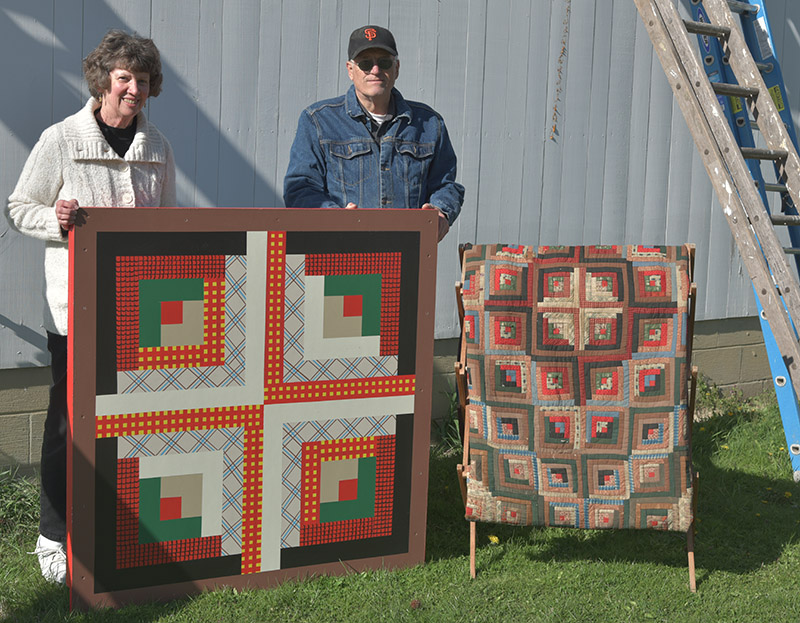 The installation was done by Ted and his neighbor, Harry Gelding.
The quilt is visible from Lampson Road and also Route 45 as one heads north. It is 4-by-4 feet.
For more information on the quilt and the family, follow this link.