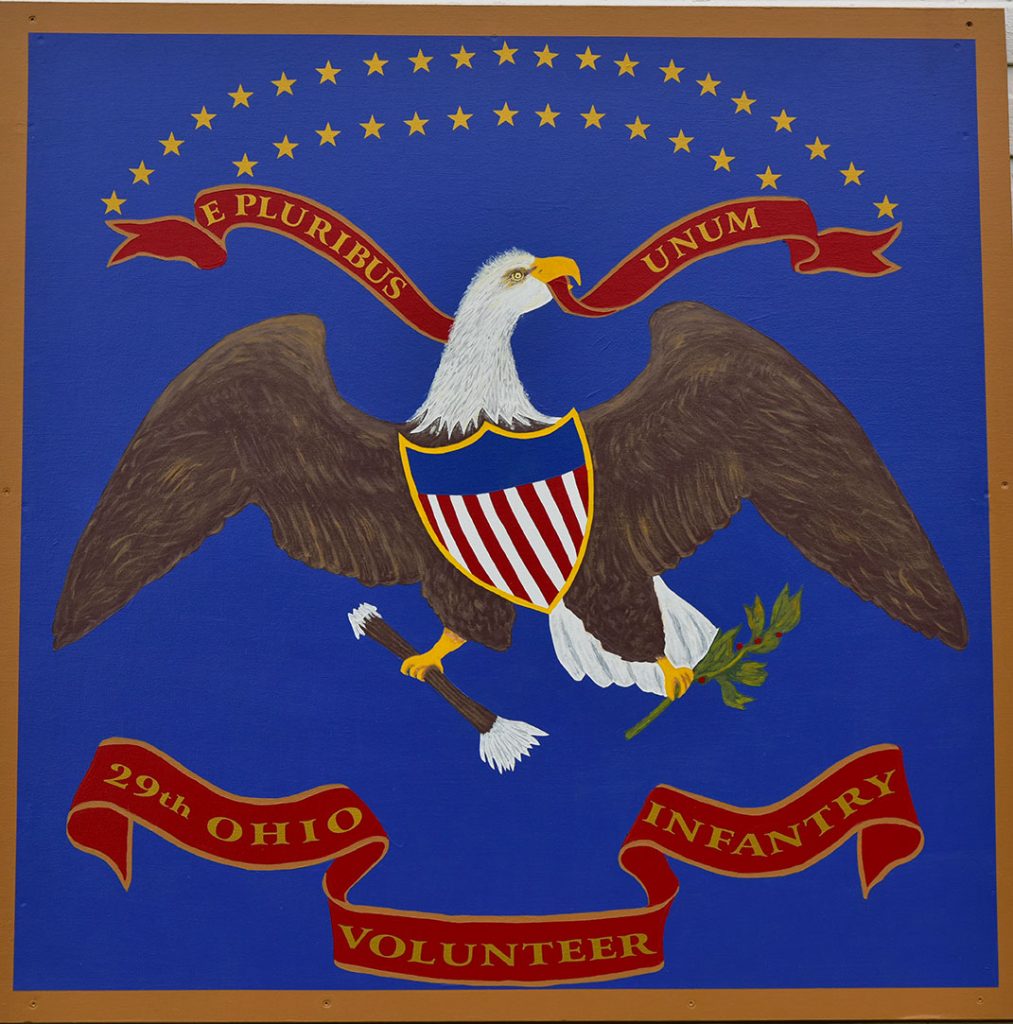 The Giddings Regiment barn quilt, no. 56 on the barn quilt trail, has found a home!
The barn quilt, commissioned by the Barn Quilt Trail Steering Committee, originally was to have gone on the Giddings Road covered bridge in Jefferson. However, the Covered Bridge Festival Committee objected to placing additional barn quilts on bridges, and a new home had to be found for the 4-by-4-foot Giddings Regiment quilt.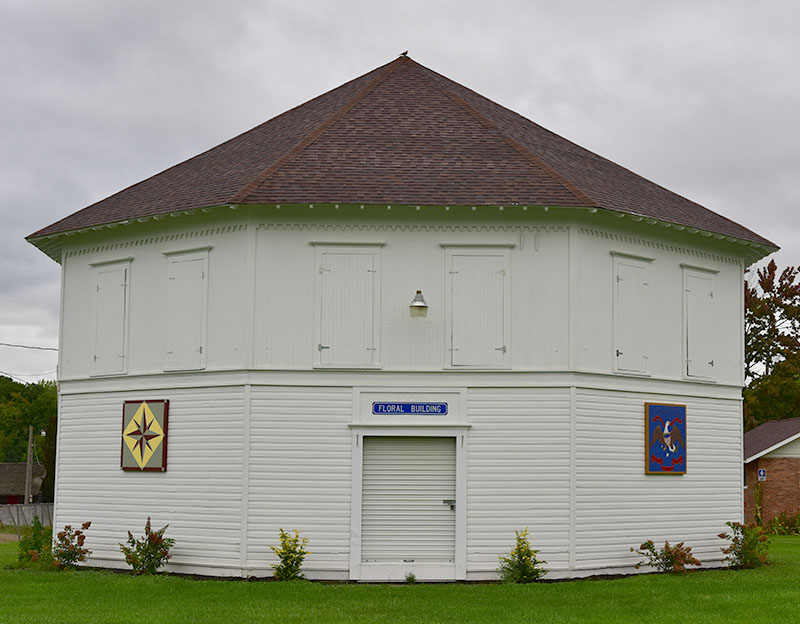 The Ashtabula County Fair Board recently approved placing the barn quilt on the octagonal (floral) building at the fairgrounds, corner of Elm and Walnut streets in Jefferson. It was installed Sept. 26 by Artistic Woodworks' Jeff and Rachel Scribben. Rachel painted the very detailed applique-type pattern of the regiment's battle flag.
In installing the barn quilt, the Mariner's Star that was already on the octagonal building was moved to another side so the Giddings barn quilt would align with the historical marker for the 29th OVI, which camped at the fairgrounds in the early days of the Civil War. This infantry regiment made up of men from northeast Ohio suffered heavy losses and was at many of the war's major battles.