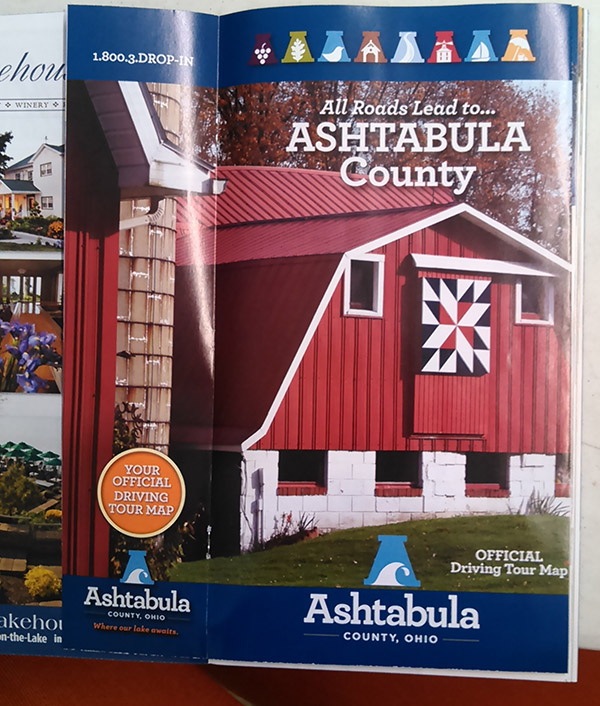 The Ashtabula County 2015 Visitor's Guide has just arrived, and it features a lovely Williamsfield Township barn sporting a new barn quilt!
The Ashtabula County Convention and Visitors Bureau, which publishes the guide, has included the county's barn quilts on its covered bridges and wineries tour map. The Barn Quilts Steering Committee looks forward to working with tourists and the ACCVB this summer as we welcome our guests to this new tourist attraction.
The guides are available at the ACCVB office on Austinburg Road, and at participating members throughout the county.