In the photo. Burton Cole (left) of the Warren Tribune interviews Harold W. and Betty Babb at their home on July 19, 2017, for a story about Trumbull County's barn quilt trail. Their Ohio Star with Oliver Tractor emblem is on a carport built to look like a covered bridge. Both Harold and Betty lived on farms in Ashtabula County. Betty's late husband and she farmed the Simons Road South property now owned by Dale and Meg Toukonen, who have Windhorse Farm and a barn quilt.
Ashtabula County's neighbor to the south, Trumbull County, has its first barn quilt, on a carport built to look like a covered bridge.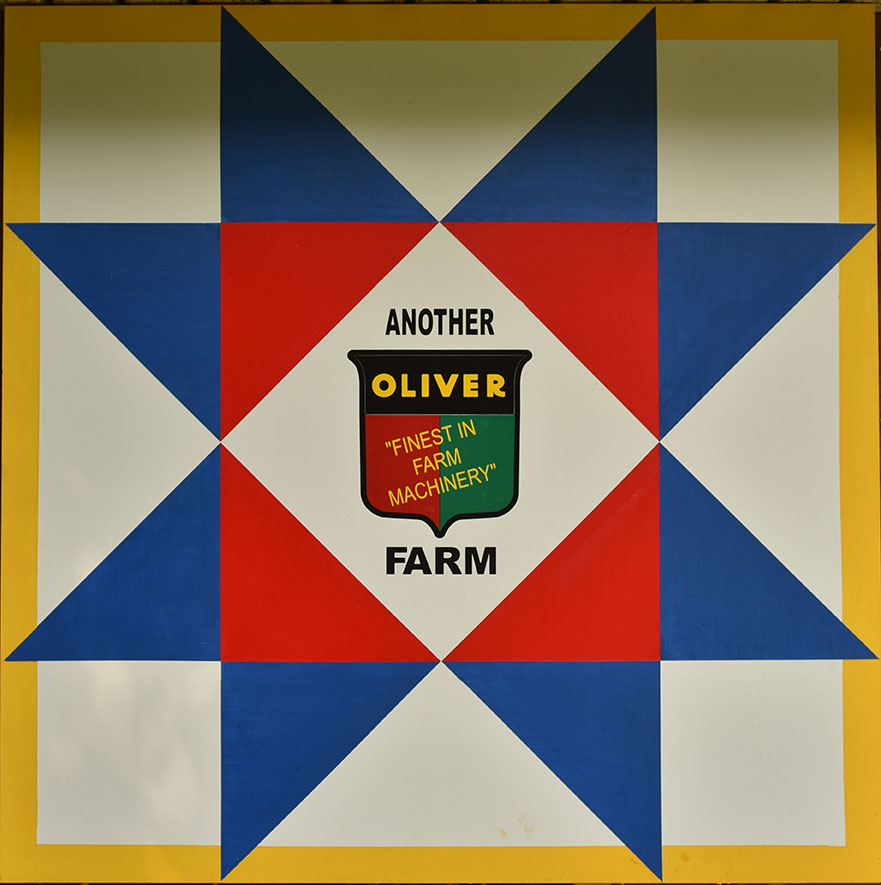 The barn quilt was painted by Williamsfield Township BQ artist Gary Tabor. Owners are Harold W. and Betty Babb of 8843 Turner Mullen Road, Kinsman (the road itself is in Pennsylvania and also is known as "State Line Road).
The Ohio Star pattern is embellished with the Oliver tractor emblem. Harold's family farm, which was on Route 322 in Williamsfield Township, used the Oliver equipment. Harold is a Korean-era veteran, and his wife wanted to honor his service with the red-and-blue motif.
Ashtabula County's Barn Quilt Trail is pleased to offer its website and support to this fledging effort. We look forward to the partnership and hopefully what will become a Lake Erie to Ohio River BQT!