The Ashtabula County Barn Quilt Trail welcomes quilt 113 to the trail.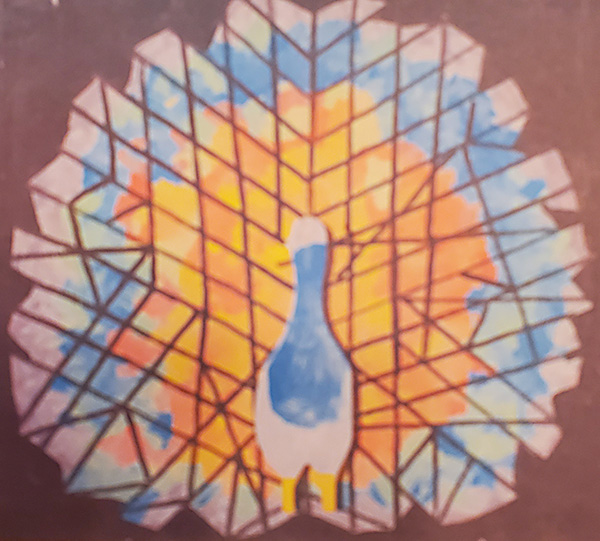 The 4-by-4-foot, peacock-design barn quilt is located at 3162 Route 193 in Sheffield Township. It is mounted over the second-story balcony of the house, owned by Daniel and Jane English.
The BQT committee welcomes the English family to our family of barn quilt owners. Thank you!